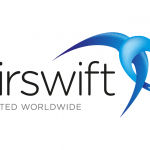 Airswift
Job description
Airswift is an international workforce solutions provider within the energy, process and infrastructure industries. Airswift serves as a strategic partner to our clients, offering a turnkey workforce solution to capture and deliver the top talent needed to complete successful projects by aligning with the unique needs of our clients.  With over 800 employees and 6,000 contractors operating in over 50 countries, our geographical reach and pool of talent available is unmatched in the industry and the level of experience, exposure and expertise that the organization has is unparalleled.
Airswift has been tasked by one of our major oil & gas clients to seek for Document Controller (6 months contract) to work within their facilities located in Singapore.
Job Responsibilities:
Performs assigned project document control activities independently for a specific area like vendor document control, engineering document control etc.  Is supervised by Lead DC or DC Supervisor.
Performs project documents control activities such as managing the distribution matrix for release and control of project and vendor documentation, initiating, monitoring and logging squad checks in the area assigned.
Receives, processes, controls and maintains Engineering and Supplier documents in the EDMS systems.  Ensures data integrity by verifying input and ensuring entry integrity.
Maintains records and files, prepares forms, and verifies information as requested.  Maintains efficient paper and electronic filling systems and ensures quick retrieval of requested documents.
Creates, runs and distributes standard and customized periodic reports, to communicate follow-up requirements and to summarize reports, etc.
Coordinates receipts, maintenance and distribution of documents related to project quality, regulatory, classification, statutory certificates and documentation handling.
Helps to expedite vendor documentation deliverables.  Issues vendor document status reports per project requirements.
Required Skills:
Must have experiences in document controller in oil and gas
Applicants shall be Singapore nationality or with work rights in Singapore
*It is regret to inform that only shortlisted candidates will be notified*