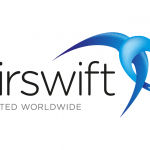 Airswift
Airswift has been tasked by one of our main Oil & Gas clients, and we would like to seek a Document Controller to be based in Kuala Lumpur, Malaysia.
JOB RESPONSIBILITIES:
Manage all technical documents for assigned projects regarding quality, revision status, timely receipt and distribution.

Utilization of database on document control system allowing for tracking of documents, checking of approval loops, revision identification etc.

Support the Contracts Team to receive, check and validate the drawings, input the drawings & Quality documents into the Database System, verify the metadata of each file and ensure timely distribution of the documents.

Ensure that circulation durations for distribution list and cycle are tracked and any deviations (delays) are reported, as these may impact the project delivery schedule.

At certain phases of a project, technical documents (i.e. civil, structural, electrical etc.) must be issued. The Document Controller is responsible for collecting the data, verifying the current revision status of the documents and distributing them. (i.e. preliminary, approval, construction, erection and as built documentation etc.)

Print and file hard copies of the documents and maintenance of updates to the document files.

Receive and answer emails, input information into the system, create transmittals to recipients, track documentation, and ensure nothing is delayed that would affect the timing of the project.
REQUIREMENTS:
Should have worked as Document controller with O&G companies/EPCs handling projects…(at least 2 years experience preferred)

Proficiency in AutoCad , Adobe Acrobat, MS Office

Well organized and systematic

Good communication skill.

Strong organizational skills.

Self-motivated and able to work with minimal supervision, good team work skills and strong communication skills.

Proficient in computer applications including MS Word, Excel & Outlook.

Previous experience with document control software (DMS) is required.

Ability to work cross functionally internally, externally, and internationally.
**Please note that only shortlisted candidate will be contacted