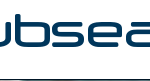 Subsea 7
Vacancy information

Seaway 7 is a global leader in the delivery of bottom-fixed offshore wind farm solutions, committed to contributing to an efficient and sustainable energy supply for the future.  As a competent and experienced partner, Seaway 7 offers specialist foundation, offshore substation, submarine cable and wind turbine installation services and heavy transportation for the renewables sector.

With capabilities and an extensive expertise in project management, engineering, procurement and fabrication, Seaway 7 can deliver these services in a comprehensive array of contractual structures including Engineering, Procurement, Construction and Installation (EPCI), (integrated) Transportation & Installation (T&I) and Balance of Plant (BoP) to our clients in the offshore wind industry.

Our people are at the heart of our business and are the key to our success. Together we operate a high-end fleet with enabling capabilities and scale, allowing efficient worldwide operations, while providing vessel flexibility and optionality to clients. The active fleet comprises ten vessels with two more high-specification assets, designed for the installation of next generation of wind turbine generators and foundations, under construction

 

POSITION OVERVIEW

Seaway 7 is seeking a Document Controller to join their document management team. Reporting to the Project Manager the Document Controller is responsible for preparing, distributing, and recording all documents for projects ensuring flawless and compliant document management throughout.

This role may be based in one of the following regional offices: Zoetermeer – The Netherlands, Aberdeen – UK, Oslo – Norway. 

KEY ROLES AND RESPONSIBILITIES

Sets up and executes document control for a Project.
Prepares, distributes, and records all project related documents.
Ensures all parties are aware of specific project document control procedures.
Works on personal development.
Contributes actively to development of document control and the organization as a whole.
Actively participates in the team.
Supports a Project team as a Project Secretary.
Manages or executes all supportive and facilitating processes.

 

PROFESSIONAL QUALIFICATIONS AND EXPEREINCE

Essential:

Secondary Vocational.
Communication Skills.
Good command of English.
Advanced user Microsoft Office.
Experience in working with Electronic Document Management System (PROARC or comparable).
High level of accuracy.
Experience as document controller within technical industry.

 

Preferred:

Experience within complex project matrix organisation

 

PERSON SPECIFICATION

Efficiently uses time and complete tasks and projects on time through the routine planning of own work and organization of resources.
Develops work plans considering the department's objectives, responsibilities, accountabilities, timelines, and resources.
Keeps appropriate people informed on progress of task and projects.
Keeps track of and measures outcomes against a standard of excellence not imposed by others.
May focus on new or more precise ways of meeting goals set by management.
Works without needing direct supervision.
Appears confident in person.
Presents self well.
Maintains clear communication with customer regarding mutual expectations.
Monitors client satisfaction.
Distributes helpful information to clients

Seaway 7 are committed to creating a diverse workforce and we look to offer excellent career opportunities as you develop your skills and aspirations.