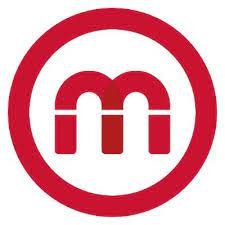 Morson
Our client is a major global player in the Nuclear industry. Operating on a UK Nuclear licensed site specialising in safe, cost effective and reliable uranium enrichment services based in Capenhurst, Chester.
The company is an international supplier of enrichment services and fuel cycle products for the civil nuclear industry, serving utility customers worldwide who provide low carbon electricity through nuclear generation. As a result of investment activity, they are seeking people to enhance our in-house project delivery capability based in our Group Projects team based in our sites in Gronau (Germany), Almelo (Netherlands), Capenhurst (UK), and Eunice (NM, USA). Group Projects is responsible for driving excellence in portfolio management, project management, project engineering management, estimating, project controls, procurement and contract management, and construction management. As a part of Group Projects, this is an exciting opportunity to join a team of experts providing subject matter consulting, advice and direct delivery of strategically significant projects.
The project is entering into a period of significant and exciting change. This role will help support the delivery and growth of the new project organisation and help the company achieve excellence in project delivery.
Reporting to the Manager of Group Projects Document Control, this role holder will maintain configuration control and traceability of project documentation such as engineering drawings, project documents and the distribution/transmittal of internal and external correspondence. The Project Document Controller will be assigned to one major projects and will assume responsibility for the management of document control.
• Manages Electronic Document Management Systems (EDMS) to administrator level, ensuring documents are managed through the required workflows, controlling document production, approval, circulation and storage within agreed service levels
• Maintains, updates and issues all controlled documents, maintaining confidentiality in and around sensitive information and terms of agreement
• Holds the Departmental Record Officer post within the project team ensuring that all records are kept in accordance with company procedure
• Prepares, collates and maintains reports and registers
• Best Practice Development
• The role will ensure knowledge is retained and transferred undertake lessons learned reviews to promote continuous improvement in all document control practices.
We are now looking for an individual who can make a difference and add value to our existing Team, the following skills and experience will provide an indication of the types of Team Players we are looking for:
• Well-developed planning, organising and communications skills, with the ability to communicate to customers.
• Excellent understanding of IT, especially EDMS including good knowledge about common office software like Word, Excel and Power Point.
• Excellent interpersonal skills to provide a quality customer service.
• Thorough understanding of company policy for document retention and document standards.
• Extensive knowledge and understanding of the Business Management Systems.
• Broad knowledge of security procedures, especially those in relation to documentation classification and storage
• Conversant in business English
Location
The role will be based at our Capenhurst Site near Chester. We offer free parking and there is a train station a few metres away from site with frequent trains to Chester or the Wirral.