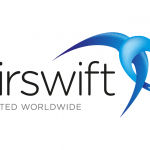 Airswift
Our client, a major Oil and Gas company, is looking for a Drawing Control Analyst to work on a 12-month contract in Calgary, AB
Provide Technical Drawing Management tracking, coordination, storage, archiving for CGT (Canadian Gas Transmission) Assets for all Project types, OM, Capital, MOCs in an Electronic Document Management System (Meridian).
Specific Accountabilities:
• Coordinate, receive, issue, track, distribute and archive all technical drawing requests, files and issue packages utilizing the Electronic Document Management (EDM) System for all CGTM OM, Capital, and Core project work
• Responsible for identifying and investigating specific issues that may occur – in terms of data quality, process management, or other gaps that may occur.
• Perform, deliver, manage, and distribute EDM System and quality assurance reports, information, and verification for technical drawings for all project types in CGTM
• Uses professional communication when working with internal stakeholders to communicate various reports and associated summaries – able to collect, interpret and present data accordingly.
• Assist external consultants and internal groups with information, standards and procedures required to complete their projects and contractual agreements as they relate to drawing control
• Ensure the integrity of defined technical drawing and metadata quality within the EDM System
• Other duties as needed that include but are not limited to: special project assignments, and preparation of technical drawings for internal and external requestors and field sites
Scope/Dimensions:
• Provide CGTM organization with direction and support for Technical Drawing management that assures Program and Asset owners have access to the necessary information to make timely, safe, effective, and efficient decisions.
• Requires a significant amount of independent decision-making utilizing established procedures to provide guidance.
• All communication and correspondence are face-to-face, over the phone, Teams chat or through written emails and reporting
• Incumbents are expected to manage their time and priorities.
• The impact of the role is typically confined to the immediate work area/department and may result in delays in processing business tasks.
Contacts (Working Relationships)
• Internal: Drawing Data Management team, Projects teams, Operations Engineering – daily, for questions regarding project information, EDM system reporting and tracking, drawing numbering and issuing, approvals for processing issued drawings, via email (written) or phone call (verbal)
• External: Engineering Service Providers and their Document Control teams – daily for information and support regarding project drawing information, standards, procedures related to requests, discrepancies, drawing QA/QC management, file transfer – all via email(written), phone(verbal) and FTP Sites (file management)
Main Requeriments:
• Related Business Diploma or University Degree or a combination of related certification and minimum 3-5 years directly related experience
• Advanced system knowledge of EDM System, FileZilla, and Microsoft Excel
• Intermediate knowledge of Microsoft Outlook
• Intermediate to strong knowledge of related office software; company databases company structure and standard operating procedures; and/or office communications
technology.