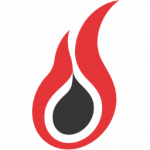 EOG Resources
<!–

–>

The responsibilities of the Cement Superintendent will be to manage the cementing operations, lab requirements and testing, the bulk plant, job scheduling, equipment maintenance, cement personnel, inventory needs, invoicing/accounting, and supporting the engineering team.  Dependent on activity level the Cement Supervisor will have between 15-25 direct contractor reports.  
Job Description
Job Requirements
<!–

–>

15+ years drilling operations experience preferred. Strong technical background in cement slurry design and testing.  Must be skilled in all aspects of drilling operations, including well control and emergency response. Must have strong leadership and supervisory skills and be a team player, interacting with management, geology and land personnel. Must have a strong commitment to safety and environmental. Strong computer skills are required. A high school diploma or GED is required.

 

Position will be filled at a level commensurate with experience.

 

EOG Resources is an Equal Opportunity/Affirmative Action Employer including Veterans and Disabled.