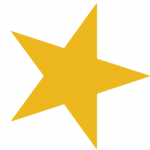 Seadrill
Drilling Optimizer
Location: Rio De Janeiro
Responsible for planning and optimizing all operational processes offshore.
Responsible for/ensure:
·       Compliance with the Seadrill Code of Conduct.
·       Compliance with applicable internal and external governing requirements.
·       Non-compliances are promptly acted on and reported to the direct supervisor.
·       The standard for tidiness and cleanness is adhered to.
·       Assume the safety role as per station bill and emergency preparedness plan.
·       Good and clear communications with all involved parties.
·       Daily detailed planning is for all upcoming operations
·       Contribution with OBS card reporting
Participate in:
·       Meeting activities in a proactive and constructive manner.
·       Training and competence assessments as assigned and/or required.
Responsible for/ensure:
·       Operational areas of improvement are identified, implemented and shared
·       Continuous update of procedures, follow-up and reporting on internal KPIs
·       That clear daily operational guidelines are provided to all relevant personnel
·       Changes to daily operational guidelines promptly are shared
·       All applicable reports and logs as required by supervisors, client and company are maintained.
·       Thorough handovers are provided at each daily change of shift.
·       Other duties are performed as and when required and/or directed by his/her direct supervisor.
Assist with:
·       Preparation for future drilling operations.
·       Achieving the safest and most efficient operation.
·       Detailed planning for all upcoming operations.
·       High School Diploman or Equivalent
·       Minimum two years as a Driller
·       Valid Well Control Certification (IWCF Level 4 – Supervisory)
·       Fluent in the reading and writing of the English Language