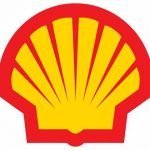 Shell
Purpose
This is an opportunity to be part of a business dedicated Governance, Risk, Controls and Assurance (GRCA) team in FO under the FO Global Assurance Team, working hand in hand with DS Business and Finance stakeholders to enhance and strengthen the DS business risk and financial controls framework.  The FO DS GRA Senior Advisor will play an important role supporting value creation and preservation in Downstream through contributing to the operating effectiveness of the Downstream Business and Financial Risk and Control framework. This role will predominantly support the Shell Trading & Supply (T&S) – an area with increased complexity and heighten expectations around risk management and regulatory requirements.
Interface
The role reports to the FO DS Business GRA Manager and has dotted lines to T&S Head of Operational Risk Coverage/ Head of Op. Risk Gov. and Reporting for T&S and may include other DS COB GRA manager(s) (Chemicals & Products/ Mobility/ Global Lubricants/ Sectors & Decarbonisation/ or overall DS) and will also closely interact with the key stakeholders in the various CoBs/overall DS as needed especially in the T&S Business. The role has a global remit.
Accountabilities
The candidates will support the respective COB & FO GRA Managers and T&S Head of Operational Risk Coverage/ Head of Op. Risk Gov. and Reporting with regards to preparation of insightful material and analysis required to manage fundamental base risk, governance, control & assurance activities effectively, including: –
Operational Risk Management
Support the Head of Operational Risk Coverage in their role as the primary advisor on risk management to the Front Office Controls Enhancement programme
Advising Business Integration and Assurance Managers (BIAMs, responsible for risk management in the first line) on how to apply and operationalize the policies and procedures describing the framework for the Risk Management Approach within their business as they relate to operational risk
Support the generation of operational risk profiles for each region/business
Escalate operational risk/control issues to commercial stakeholders and advise on steps to be taken by the business to manage and/or mitigate the issue
Promote a positive risk culture which supports a "Learner Mindset" around operational risk issues
Support creation and execution of core operational risk reporting requirements (such as remediation actions and control learning events) to ensure cross T&S transparency and key learnings are derived
Assurance planning, execution, monitoring & insights
Generate the necessary insights to support the Integrated Assurance Planning process in the supported COBs & LOBs based on COBs/LOBs objectives, key risks, assurance history and outcomes, and incident findings.
Generate necessary insights from assurance outcomes/other incident outcomes by identifying COB exposure themes/systemic issues to help with action driven discussions to strengthen DS/COB/LOB Control Framework. Look for opportunities to replicate learning across DS businesses and seek digitalization opportunities to help generate necessary insights.
Perform LOD2 related reviews to support business sponsored assurance activities, identifying potential gaps and agreeing actions to close the identified gaps.
Monitor the assurance plan from accuracy of entry into the Assurance Planning System (RADAR) and reflect progress in a timely manner. As for Assurance Findings, ensure timely and adequate quality closure of actions.
Provide ad-hoc support required for SIA audit plan.
Business Assurance Committees & similar governance type meetings
Contribute to T&S governance meetings related to the Operational Risk profile
Business Assurance letter process
Lead/support the Business Assurance letter discussions and sign off process for COBs, providing insights to key areas which would help business assessment on areas of concern to be raised leveraging on digitalization opportunities to help generate necessary insights.
Custodian of the Manual of Authorities for selected COBs. First Point of Contact for DS Organizational Manual of Authority queries including MOA foundational controls and complex queries
Central focal point between business stakeholders and other FO teams for MOA process and issue resolution.
Focal point for analysis of MOA queries/pain points and provide thematic insights across COBs to drive CI
Provides holiday cover for routine MOA advisory activities
Business and Financial Controls
Support the commercial business in assessing the design and effectiveness of business controls for Operational Risk whilst providing independent challenge and independent assurance where appropriate
Integrate outcomes from the Financial Control Framework related activities to provide an overall assessment of the state of the Business Control Framework
Provide support (when needed) for the various activities within the Financial Control space including Risk & Control Identification Process, SOX attestation process and performing deficiency evaluation to calculate exposure for control gap and ineffective controls during SOX exercise
And other areas including: –
Support and partner with the business/BIAM teams to implement components of the integrated framework for the Risk Management Approach providing appropriate training, ongoing guidance, and respectful challenge
Dimensions & Organization
Shell's Downstream business makes, moves, trades, and sells products that keep our customers and society, moving. From transport fuels (including new fuels and renewable options) and petrochemicals to oil products that strengthen roads and food supply, the work we do in Downstream touches almost every aspect of modern life.
The FO DS GRA Senior Advisor supports the COBs assigned, and these can be rotated depending on where resources/skills are required. The person needs to be able to provide support on risks, control and assurance related to the full range of business requirements and processes. Dimensions about COBs in DS can be viewed in Shell DS intranet.
Multiple stakeholders including EVP, VPs, General Managers and staff, Finance in the Business, Internal and External Audit, DS Ethics and Compliance team, HSSE assurance providers, Group GRA and various SMEs. The FO DS GRA Advisor will also work closely with Central Testing Excellence and Financial Controls Design and Deploy teams to provide integrated financial controls framework support.
Key Challenges
Depending on the nature of the businesses the candidate will be expected to have manage multiple types of business challenges and questions. In the various businesses, there are a full suite of processes that can cross multiple boundaries. Some businesses are unique in that it comprises several businesses and business models with a large footprint.
The candidate will require business acumen, curiosity, energy, and enthusiasm to engage with Business Leaders and colleagues to understand the underlying business value drivers and have strong interpersonal, leadership and change management skills.
In addition, the candidate should possess strong analytical and systemic thinking to be able to integrate business objectives, value, risk and assurance and control across the full value chain of the businesses supported.
The candidate should also have the ability to achieve results through influencing and motivating others (inside and outside finance) and able to communicate effectively with all levels throughout the organization in a virtual setting and can professionally manage sensitive issues and provide open, honest feedback to others.
The candidate must also be able to manage multiple and often conflicting priorities.
Skills & Requirements
Well-rounded, qualified (CIMA, ACCA, CFA, BSC/bachelor's in Accounting/Finance/Economic) finance professional with experience of providing support to Businesses within Shell, and/or Controllership and/or Internal Audit roles.
A minimum of 7 – 8 years of total experience. MBA would be an added advantage
Demonstrated ability to quickly understand the Business and End-to-End Value Chains, and articulate risk/reward choices with Business Leaders
Proven ability to build and maintain effective relationships, work with multiple stakeholder and ability to communicate effectively with senior management
Effective interpersonal skills with ability to influence and deliver through others and able to communicate well
Good knowledge of, and experience of applying, the Shell Control framework including all relevant Group policies and standards
Delivers excellent work product with limited supervision required
Excellent analytical skills as well as ability to improve processes and ways or working
Able to support project work and deliver change.
Sound knowledge of the key aspects of Application and IT controls
CI Mindset with proven track record of CI delivery
Leadership Mindset and Behaviours
Learners Mindset – continue to exhibit and grow ability by learning from mistakes and successes and speak up openly in a safe environment
Maximize our Performance – focus on priorities, empower others and work together at pace across the organisation to deliver all our strategic goals.
Grow Trust in Us – Work outside in, build strong long-term relationships with customers, partners & external parties and bring positive change to society.
Live our values and goal zero –

do the right thing with respect to our values, safety and people and consciously support inclusion.

Engage and Inspire –

engage everyone through our connected purpose and inspire people and teams to be their best.