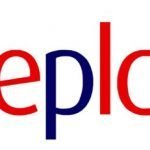 Seplat Petroleum
Overall Purpose of the Job:
The role is responsible for:
– supporting the Head of Economics in preparing relevant economic analysis required by the business
– providing analytical and advisory support to the Head of Economics on projects and new business opportunities, as required.
Principal Accountabilities:
1. Corporate Economic Evaluation: Support the Head of Economics with the maintenance of robust and integrated economic models to guide the economic evaluation of SEPLAT assets and projects:
– Conduct economic valuation for projects covering the Company's upstream oil/gas exploration/appraisal, development. Also conduct economic valuation beyond E&P (such as midstream projects, power projects, renewable projects etc.), where required.
– Provide support in the evaluation of business and investment proposals. Assist the Head of Economics in preparing advice on the economic viability, value, associated risks, and potential investment strategies.
– Work with the Head of Economics, the Strategy team, and the Planning team to screen projects/investments for optimal capital deployment, sustainable growth, and profitability in line with corporate goals and strategies.
– Assist in the development of modeling tools, where necessary.
– Provide support in external engagement on corporate economic evaluations (including, but not limited to, JV Partners, DPR, Banks, etc.), as required.
2. Economic Analysis of long-term plan & Capital Optimization for Funding purposes:
– Provide support for the economic evaluation of specified asset investment opportunities across the corporate portfolio for optimal portfolio development and capital deployment. This involves assisting in the development of suitable projections for internal and debt evaluation purposes to assist group funding optimization for renewable projects.
– Work with the Head of Economics, the Planning team, and the Strategy team to ensure the robustness of long-term plans against the Company's strategic imperatives.
– Conduct cost-benefit analysis and potential optimizations to support decision-making, where required.
– Assist in the consolidation and assessment of the Corporate cashflows and the preparation of economic analysis materials for presentation to Senior Management.
3. Post-Investment Reviews:
– Provide support as required on post-investment reviews
4. Assurance:
– Economic assurance: participate in closing out economic evaluation assurance ahead of Senior Management and Decision Review Board engagements.
– Provide economics support on external Audit engagements.
5. Capital Raising: Work with the Head of Economics, the GM, Corporate Planning & Economics, and the Corporate Finance team on debt assessment for capital raising purposes, including bank debt and fixed income bond, any asset development, and/or new business/acquisition, as required:
– Support the development of sensitivity/scenario analysis that underpins specific financing situations.
– Support the analysis of results and provide financial input as required to assist in the structuring of the deal.
6. New Business: Where required, support and collaborate with a multidisciplinary team on assigned new business opportunities in terms of business development, integration, and execution.
7. Other:
– Provide support on communications related to matters about Economics for Senior Management and Board Committees.
– Maintain good working relationships with Planning, Finance, Commercial, Asset, and other operational departments to facilitate the delivery of the Economic workstreams.
– Assist the Head, of Economics in upholding the Economics standards and processes set for economics evaluation. Work with the Head, of Economics to share these across the organization.
– Support the development of junior team members on economic-related workstreams.
Job Context and Main Activities:
(Outline the context in which the job operates and record the types of activity involved in achieving principal accountabilities:
The Economics team is the primary point of contact within the company for Corporate and Asset economic analysis. The job operates within a team setting and significantly involves interaction with various functions across the company regularly. With the high volume of work carried out by the team, communication within the team is key to ensuring seamless workflows.
Decision-making Authority/Level of Supervision Required:
Very little supervision is required, except in areas of complex decision analysis.
Job Challenges:
(Identify the most complex or demanding aspects of the job)
– Interfacing with different units could be challenging if the required information needed for valuation purposes is not being received on time
– Meeting timelines for specific work lines are an integral part of the role. These timelines for delivery of planning and economic reports are inherently very tight and might have a tremendous impact on the ability to deliver without hampering the quality of output
Job Knowledge and Qualifications:
(Indicate minimum knowledge and essential background qualifications necessary to perform the job competently)
Educational Background – A degree in Engineering, Economics, Finance, or a related Business or Science field is required as a minimum.
Industry experience – Three or more years of relevant experience.
Competencies
(Technical skills, behavioral competencies, specialized training, or Defined Competencies as outlined in Seplat Competence & Training System)
• Ability to show a broad understanding of valuation techniques/economics
• Working knowledge of financial concepts and technical subsurface and surface disciplines.
• Ability to multitask. Analytical, problem solving, and collaboration skills.
• Sound knowledge and use of software programs (e.g., MS Excel) are required to accomplish specific tasks, including analysis and modeling.
• Strong communication skills i.e., report writing and presentation preparation.
Health and Safety:
Please highlight if the role is a Safety Critical Position as per the following definition:
A role is defined as Safety Critical where Employees, through any improper use of substances may affect the health and safety of themselves and/or their colleagues in their work area.
Safety Critical Role – This is not a safety-sensitive position; however, the employee has to demonstrate behavior consistent with all company HSSE policies, processes, procedures, and laws.