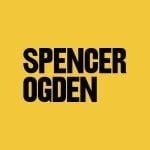 Spencer Ogden
Spencer Ogden is partnered with a leading international renewables developer to expand their team during an exciting period of growth and a strong project pipeline.
This is an opportunity that will allow an Electrical Engineer to act as the Technical Expert for wind turbine, and balance of plant electrical systems for a very strong pipeline of nationally significant renewables projects in the UK/internationally.
Responsibilities within this vacancy include:
· Work with Health, Safety, Quality and Environmental (HSQE) management to achieve the highest level of safety across the portfolio ensuring all relevant industry standards and guidelines are complied with.
· Successfully deliver value through the development of novel performance improvement initiatives, identifying potential plant upgrades, and by supporting improvement projects as part of a multidisciplinary team.
· Protect asset value by supporting the Engineering Life Extension strategy, and managing critical electrical spares obsolesce.
· Define and manage the scope and requirements for electrical inspection and maintenance working with Asset Management and external contractors to ensure this is completed to industry standards and timescales.
· Lead root cause of failure investigations for wind turbine and electrical balance of plant component failures, working with the appropriate subcontractors to deliver clear recommendations and remedial actions required to ensure safe operations.
This is a full time, UK based role offering remote working with a very lucrative salary/wider package. Combined with professional development opportunities, this is the perfect position to delve further into a pureplay renewables orientated role, aiding the energy transition to net-zero.