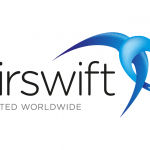 Airswift
Job description
Our client is looking for a Electrical Engineer to work on The Electrical Power System Delivery Team which will predominantly be based in Oslo, Norway working with ABB and other suppliers to ensure high quality delivery of the Electrical Power System for the Jansz-Io Compression project on schedule, and on budget.  This is a contract role which will be starting in Sept 2022 with the initial duration expected until 29th November 2024.  
Scope of Work:
The Electrical Power System (EPS) team is responsible for the overall design and major electrical equipment deliveries for the Jansz Io Compression (J-IC) project.
This position requires extensive design and project execution experience in industrial power systems for oil and gas facilities with skills to independently establish and maintain credibility and positive working relationships, serving customer needs and collaborating with peers.
Key Responsibilities:
• Provide electrical engineering expertise in the areas of long-distance power transmission design and project execution
• Provide support and guidance to other members of the EPS team for the engineering, testing, and delivery of equipment packages: high voltage switchgear, large transformers, shunt reactors, STATCOMs, Adjustable Speed Drives and Uninterruptible Power Supplies
• Support contractors in the development of key deliverables
• Develop supplemental engineering documents and provide additional design support as required to facilitate the installation and testing of equipment.
Qualifications & Requirements:
• A degreed qualified electrical engineer with minimum 10 years' experience in industrial power systems for oil and gas facilities, and delivery of electrical equipment including but not limited to switchgear equipment including high voltage applications (145 kV-class), transformers, adjustable speed drives, UPS systems.
• Minimum 5 years' experience with an EPC contractor
• Strong knowledge in applying IEC Standards for the design, testing and application of industrial power distribution equipment up to 145kV.
• Experience in managing and supporting equipment suppliers and contractors. Well-versed in interface, risk, and change management. Familiar with Agile ways of working and has experience using collaborative digital tools.
• Communicates effectively in all directions, both written and verbal; thoughts are well organized and able to deliver a clear message.
• Ability to distil complex issues into critical bullet points for communication to stakeholders