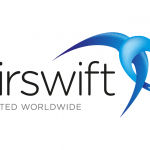 Airswift
Job description
Our client is a tier 1 EPCM company with an exceptional reputation within the mining industry. As a result of their ongoing commitment to their client, they are looking for a motivated and suitably experienced Electrical Engineer to join their business on an initial 12-month contract working alongside their Wagerup based project team.
The role will provide a high level of technical support within their electrical engineering team and ensure electrical engineering deliverables are met on time and within budget.
The client will only consider applicants residing in close proximity to site.
Location – Wagerup, WA
Duration – 12-Month Initial Contract
Responsibilities
Deliver electrical engineering services that meet the clients', its customers and applicable statutory and regulatory requirements.

Perform electrical engineering services such as:

participate in meetings, prepare progress reports and ensure clients checking procedures are followed;

ensure clear understanding of project scope and that changes comply with project change management processes;

provide assistance and advice during procurement, construction and commissioning activities.

Propose a safe and sustainable engineering design considering constructability, operability and maintainability

Consider and document Safety in Design risks for all projects at all phases

Establish and maintain relationships with all internal and external stakeholders.

Package up work packs for workshare implementation (As required).
About you
Pro-active, goal oriented with excellent attention to detail.

A person of integrity who is trusted by others and consistently honors their commitments.

Demonstrates initiative and a willingness to learn and continuously improve on performance.

Able to share and transfer knowledge within teams.
Required Experience
Have a full understanding & ability to perform specific engineering design LV/HV, instrumentation & PLC electrical equipment such as:
Consideration of site conditions and brownfield interfaces

Ability to understand and support creation of P&IDs, electrical drawings (single line diagrams / schematics / MCCs etc) & Instrumentation (loop diagrams / layouts / terminations etc)

Very good experience in LV electrical system design and calculations (e.g. CB ratings / trip settings / cable sizing / voltage drop calculations / max demand calculations)

Ability to undertake basic design for Lighting and Earthing design

Ability to undertake basic design within System studies and protection coordination (desirable), Step and touch potential calculations (desirable), Arc flash hazard calculations (desirable), Creating VSD and protection setting files (desirable)

Good awareness of MV / HV electrical circuits desirable

Good understanding of arc flash risk and mitigation methods

Develop deliverables such as basis of design, equipment specifications and/or datasheets, E&I installation scope documents and electrical testing/commissioning documentation.

Experience / awareness of PLC / SCADA/DCS systems hardware & software

Exposure to field instrumentation / field verification

Exposure to Electrical construction and commissioning

Understanding of project phases and level of design required from concept through to execution.
Qualifications
A recognized Electrical Engineering degree (Essential)

Hazardous Area Certification (Desirable)

Functional Safety Certification (Desirable)

Electrical Trade background (Desirable)
Only candidates with the right to work in Australia will be considered.
To apply simply press the 'Apply' button. Due to the large number of applicants, only shortlisted applicants will be contacted.
For further information please contact Patrick Chick via +61 8 6146 4363 or patrick.chick@airswift.com