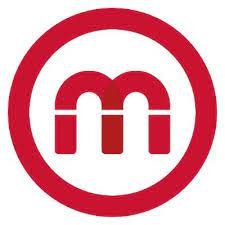 Electrical Engineer (MF Drives)
Heard of us?
Urenco; trusted, long-term supplier to the nuclear industry, specialising in safe, cost effective and reliable uranium enrichment services. As demand in our sector increases, we are creating career opportunities and growth across our teams.
For us, a happy and engaged workforce is vital to our sustainability. Our aim is to recruit and retain talented people who can help us deliver outstanding customer service and achieve long term commercial success.
The role of an Electrical Engineer (MF Drives) is important to us. Based at our Capenhurst site, the role is for an Electrical Engineer working within the URENCO UK Engineering department, specifically working on Medium Frequency (MF) Drives systems within the MF Drive Team.
What will your day look like?
The role is to provide cost effective engineered technical solutions to a variety of challenges such as obsolescence, equipment improvement and replacement projects.  The role will involve providing detailed technical solutions, following change management procedures, and delivery of improvement projects for our three enrichment facilities at the Capenhurst site.
What do you need to be great at this role?
 
They must also have a thorough understanding of power systems & calculations.
The candidate will be expected to work as part of a team, taking ownership of issues and providing solutions as required.
Fault-finding experience on 3 phase electrical equipment & systems.
Electrical isolations including multiple energy sources.
Problem solving in a fast-paced production environment.
Detailed knowledge of MF Drives or other similar 3ph electronic equipment.
Experience with power electronics.
Ability to understand electronics drawings
Electrical theory (including Power Factors, harmonics, AC 3ph Power etc.)
Electrical / Electronic calculations.
Obsolescence Management including researching technical data on obsolete equipment / components in order to assess requirements, define critical parameters, identify and justify alternatives.
What can you expect of us?
At Urenco we're dedicated to offering flexible benefits that support our people across all aspects of their lives. We're delighted to offer a range of benefits to support our employees' physical, emotional and financial wellbeing.
In addition to a competitive salary, we offer:
Annual leave starting at 25 days, which increases by one day for every two years of service up to a maximum of 30 days. In addition, you will be able to accrue 13 additional days off to be used flexibly.
A diverse range of family friendly policies.
Operates a Production and Profit share scheme
A defined contribution pension scheme; with up to 16% employer's contribution.
Flexible benefits package; including life assurance and income protection. In addition, you'll have an opportunity to purchase additional benefits that suit your lifestyle and take advantage of tax and NI savings.
Education and training; we take pride in helping people learn and develop by supporting, accelerating and directing your learning. As well as the completion of mandatory health and safety courses, training packages will be offered to meet your specific needs.
This role is subject to passing:
Security Clearance
Medical, drug and alcohol tests 
Still curious?
At Urenco, everyone is welcome. We strive to create an inclusive and diverse environment where we all have a voice, and you can feel confident being yourself. We're committed to equality, diversity and inclusion. We'd like our future workforce to have an equal gender balance, represent a broad mix of people from minority ethnic backgrounds, LGBTQ+, those with a disability and supporting social mobility.  
Join us on our journey, front and centre, to a net zero future.
We aim to respond to suitable candidates within 5 working days. If you have not heard from us within this time, please feel free to contact us to receive feedback on your application.
To apply please send your CV to Kris Charnock at Morson or contact the Morson office for more information.