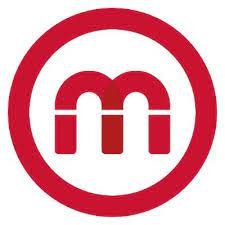 Morson
Salary – £50,000 – £65,000 per annum (dependant on experience)
Annual Company Bonus
Annual Leave – 25 days increasing to 28 after 6 years' service
Defined Contribution Pension – Maximum contributions:  Employer 16% / Employee 11%
Hybrid working – 2 days remote working
Our client is a leading nuclear technology company that specialise in supplying advance technology to the nuclear sector.
A vacancy has arisen for an Electrical Engineer to join their on-site Technical Services team based in Capenhurst, Chester.
Key accountabilities:
Carry out all duties to the highest standards of health, safety, and environmental requirements
Implementation of electrical safety standards in equipment designs
Production of detailed technical specifications including equipment functional specifications and system descriptions
Specification and design for drive system hardware, medium frequency distribution and single machine drives
Modelling and simulation of electrical systems including performance, rating calculations and harmonics
Working with subcontractors including checking and approval of detail design drawings to confirm compliance     with standards
Checking of suppliers' test specifications and attendance of tests at suppliers' factories and customer sites
Provide routine maintenance, trouble shooting and training support to customers for their existing systems
Liaise with key internal and external interfaces to ensure the satisfactory delivery of work
Presentation of information for design and safety reviews
Carry out development activities to generate new products and to improve existing ones
Analyse plant process, commissioning, and test data and to establish areas for performance and efficiency improvements
Capability to develop project proposals including schedule and cost forecasts
Ability to manage project deliverables and provide clear status reporting to internal and external stakeholders
Qualifications & Experience:
A degree in electrical or electronic engineering or related discipline
Experience in the design or application of variable speed drives in an industrial environment, including an understanding of power quality and EMC
A good understanding of electrical safety and capital investment protection
Experience of MV/LV distribution, standby generation and UPS would be an advantage
Ability to produce high quality written reports and specifications
Ability to lead technical discussions with suppliers, customers, and internal stakeholders
Experience of work with a range of subcontractors in a multinational organisation and supervision of the provision of design information by subcontractors
Practical experience of equipment testing
Good interpersonal skills and a high level of computer literacy.
For more information, please contact Scarlet Wilson on 01617071516.