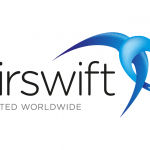 Airswift
Job description
Our client is seeking a Reliability Engineer to work within their facilities located in Houston, TX, for a 12-month assignment.
The Electrical Reliability Engineer role provides technical support to Operations while focusing on the establishment of the Reliability processes, development of effective asset strategies and management and solution of Bad Actors. The main objective is to lead improvement of asset reliability and provide subject matter expertise by applying sound reliability engineering practices and analysis.
Job Responsibilities:
Asset Criticality Analysis
Failure Mode and Effect Analysis (FMEA) and Reliability Centered Maintenance (RCM)
Asset Strategies
Lead Bad Actors Program
Support Root Cause Failure Analysis (RCFA).
Identify sound technical and cost benefitial solutions
Develop asset Life-Cycle Analysis
Develop, analyze and report Key Performance Indicators (KPIs)
Develop Reliability-Availability-Mainteinability (RAM) Analysis
Develop Reliability Modeling and Analytics. Including Reliability Block Diagram (BBD) and Weibull Analysis
Complete Data mining, analysis and recommendations
Lead Continuous Improvement of asset reliability
Recommend optimization and technology opportunities
Develop and/or review and improve required Reliability processes and Standards
Review and comment as required Engineering Standards, Specifications and Safety Operational Procedures (SOPs)
Support Reliability at the Design Stage
Comply with all Enbridge policies, procedures, and programs including, but not limited to, training, safe work practices and environmental management.
Required Skills:
10 years of experience in the O&G industry that should include background on Compression and Metering Stations of pipeline system.
Field experience on: function, troubleshooting and failure modes of Electrical, Instrumentation and Control System equipment, devices and system of compression and Metering stations including: gas turbines, centrifugal and reciprocating compressors, engines, emergency power generators, power back up system and Emergency Shutdown System (ESD).
Control Systems such as, turbomachinery control system, Distributed Control System (DCS), Programmable Logic Controllers (PLC) and Supervisory Control and Data Acquisition (SCADA).
Familiar with Transmission / Pipeline fundamentals where electrical equipment and controls are applied.
Demonstrable experience on Reliability analysis such as Criticality assessments, FMEA, RCM, asset strategies development, Reliability Analytics (RBD and Weibull Analysis) and, Rotating Equipment Condition Monitoring.
Experience on RCFA.
Knowledgeable on SAP PM Module transactions and data mining
Proficient with Microsoft Excel (including Macros and Pivot Tables), PowerPoint, Power BI, Databases and Outlook
Knowledgeable on ISO 14224 Standard.
Good interpersonal and teamwork skills.
Excellent written and verbal communication skills.
Demonstrate leadership and ownership while working collaboratively with Operations.
Desired Skills:
Master in Reliability Engineering
CMRP Certification
Knowledge of Reliability Softwares (e.g., Reliasoft, Avsim, Winsmith Weibull, Raptor)
Knowledge of other Advance Data Systems such as SQL, Mathlab would be an asset.
Demonstrate leadership and ownership while working collaboratively with Operations.
Education/Experience:
BcS in Electrical Engineering
Working Conditions:
Required occasional travel to field site along US and Canada. It may require driving under severe weather conditions.