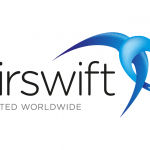 Airswift
Job description
Airswift has been tasked by one of our major oil & gas clients to seek for Electrical Supervisor to work within their facilities located in China for an initial 1-year contract.
Job Responsibilities:
The Construction Discipline Supervisor is responsible for the daily interface with the Yard supervision Team. You monitor the Construction Scope of work related to your discipline, in compliance with the project HSSE, Quality and schedule requirements as defined in the construction execution plan (CEP).
Adhere to the HSSE plan and enforce its implementation by the Yard.
Participation to the daily toolbox talk.
Adhere to the Quality Plan and ensure the ITP is followed diligently by the Yard.
Implement Group Quality Golden Rules.
Interface with the site Quality verification team for his/her own scope.
Create a positive work relationship with your counterparts in the Yard, ideally by talking the local dialect.
Ensure Yard Supervision team is working with latest Project drawings, specifications and procedures.
Provide feedback on Yard manpower and physical progress to the Construction Superintendent.
Participate to the review and approval of the Yard construction procedures related to his/her discipline.
Attend all Inspections as per the Project Inspection and Test Plan (ITP).
Review and approve Quality Verification Documentation.
Monitor the compilation of the Manufacturing Data Records (MDR) by the Yard Update as-built dossier related to his/her scope of work.
Monitor the completion of the Discipline Inspection Test Reports (ITR-A's and associated Punch list) by the Yard Assist Material Controller in performing Receiving Inspections of materials and equipment related to his/her scope of work.
Achieving project milestones within schedule, quality and safety.
Feedback from Construction Superintendent.
Required Skills:
Applicants shall be China nationality.
At least 10 years and above of working experience in offshore Oil & Gas industry, preferable project experience for module fabrications projects
Must be familiar and have working knowledge of International related Codes, Standards, and Regulations
Have valid Ex equivalent certificate.
Having a good level of English proficiency.
We regret that only shortlisted candidates will be contacted.