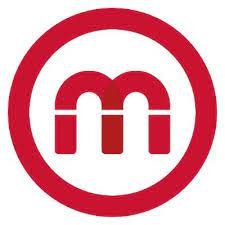 Job Title: Electronics Hardware Engineer
Location: Nottingham, UK
Salary: Up to £50K DOE, plus excellent benefits
Morson Talent are seeking a talented and experienced Electronics Hardware Engineer to join our client's dynamic team. As a global leader in the design, manufacturing, and installation of smart building technologies, they are dedicated to creating innovative solutions that improve the efficiency and sustainability of buildings around the world.
As an Electronics Hardware Engineer, you will work within their Development Team, reporting to the Electrical Proposals Manager, to design new electronic products from concept to production and maintain and update existing JCI manufactured products. You will prepare comprehensive technical drawing schematics, PCB designs, and bill of materials for our electronic products and systems. You will also support other departments, such as sales, site services, testing, projects, and production and be responsible for updating and maintaining design documentation revisions in line with ISO9001 controls and procedures.
Key Responsibilities:
Design and develop electronic hardware solutions for building automation systems, including control panels, sensors, and other devices.
Conduct testing and validation of electronic hardware designs, including component selection, schematic capture, and PCB layout.
Develop and maintain detailed documentation, including design specifications, test plans, and engineering drawings.
Work closely with other engineering teams, including software development, mechanical engineering, and product management, to ensure seamless integration of hardware with software and mechanical components.
Provide technical support to other teams, including manufacturing, quality control, and field service.
Can design new PCB boards from scratch.
Can build protypes.
Test prototypes before putting it into production.
Experience Needed:
At least 3 years of experience in electronic design, including experience in building prototypes, debugging, embedded C programming, VHDL FPGA coding, and analogue electronics.
Previous experience in designing electrical products.
HND or degree level in electronics.
Experience of understanding technical specifications and drawings.
Microsoft Office knowledge, especially Word, Excel, Publisher, Visio, etc.
Experience of using test equipment such as oscilloscopes, multimeters, logic analysers.
Hand soldering of components, including surface mount components.
Experience with working with schematic capture such as Orcad or equivalent.
Experience with STM32 microprocessors.
Electromagnetic compatibility.
If you are passionate about developing innovative electronic hardware solutions and want to be part of a dynamic team at a global leader in building technologies, we encourage you to apply for this exciting opportunity.
We aim to respond to suitable candidates within 5 working days. If you have not heard from us within this time, please feel free to contact us to receive feedback on your application and discuss.
To apply please send your CV to Kris Charnock at Morson or contact the Morson office for more information.