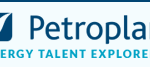 Petroplan
Petroplan are currently recruiting on behalf of an EPC client of ours in Saudi Arabia for an Engineering Director.
Project experience on Aramco project's is essential.
Responsibilities:
Manages overall engineering activities and leads the development of the professional serevelops and implements a strategy to grow and enhance technical capabilities in support of operational excellence and competitiveness.
Meets the mandated Saudization requirements and supports the technical development of Saudi employee's.
Manages day-to-day operations of all engineering disciplines of the
Ensures all projects are adequately staffed with appropriate technical
Reports the technical services status of the office and the ability to meet its strategic and operational objectives regularly.
Implements corporate policies, procedures, and organizational structure, building awareness and support from affected constituencies.
Assists in the establishment and ensures compliance of operational short-term and long-term goals within overall corporate objectives.
Coordinates and collaborates with other divisions of the company in establishing and carrying out responsibilities.
Leads, coaches, develops and appraises the performance of technical services personnel and provides the necessary coordination between activities.
Maintains appropriate communications within area of
Influences, motivates and informs employees about the company/business unit plans and progress.
Participates in the development of long-term plans for the business unit and establish service objectives and priorities to coordinate teams.
Requirements:
BS in Engineering and registered as a professional engineer with significant experience of 25 years. With Master's Degree is desirable.
Has demonstrated experience in the oil / gas, hydrocarbon, refinery, offshore, or infrastructure industries in a mega project and has overall expertise in design engineering technologies.
Experience in a technical leadership position in the consulting industry with a minimum of 200 employees.
Knowledge of the Company's established guidelines, procedures and
Demonstrated ability to design and implement significant organizational
Proven ability to recruit, train and motivate personnel in order to balance staffing strength with profitability and growth.
Ability to establish credibility and be
Results oriented with the ability to balance other business
Strong professional presence in the industry with clients and
Solid leadership skills (i.e. planning, leading and execution).
Participative management type – advocates team
On offer is a full expat package.
About Petroplan
Petroplan is the trusted, specialist global Talent Solutions partner of choice for employers and professionals in the Energy sector. Since 1976, Petroplan has been here to help people like you make the most of the opportunities available and find the best fit for you as an individual.
Over 10,000 placements in more than 55 countries for over 550 clients across 65 disciplines.
In an industry where skilled and experienced professionals are increasingly sought after resource, we appreciate the true value of what you have to offer. What's more, we understand that different things are important to different people in today's world of work – it's about making exactly the right connections for you as an individual.
Our reputation for contractor and candidate care, understanding what makes you tick, and finding you the best match is second-to-none. We understand the industry inside-out and seek to understand YOU and your motivations in the same way. We take the time to evaluate your individual strengths, understand the most important things to you, and establish exactly what you're looking for from your next role.