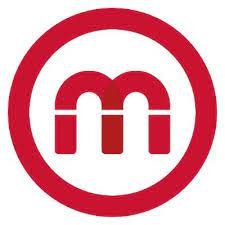 Morson
Engineering Technical Specialist
Worsley, Manchester
Salary: £49,300 – £55,100 DOE
Hours: Monday – Friday 42 hours per week
Our client are the largest natural gas distribution network in the United Kingdom who are currently set to start an exciting journey of transformation, growth and evolution. They currently require an experienced Engineering Technical Specialist to join the team and start a transformation journey, adding real purpose and direction both to their career and the company and to feel genuinely proud about what they do. This is a great and unique opportunity for the right individual to progress their career in a position of importance and prominence.
Job Overview:
The main purpose of the role is to provide the assurance against compliance, competency and relevant work-based training in line with the company policies and legislation. Directly supporting the AE's and ESM, the role is responsible for providing support and guidance all whilst managing the defect process and closure reports for the IMS reporting and incident management – identifying trends from various reporting systems to ensure lessons learned.
Key Accountabilities: 
Contract manage engineering associated activities aligned to the delivery and support of asset related Contract Management Organisation (CMO) led investigations related to engineering activities. 
Assurance of Compliance against policy and procedure; support of incident investigations/reviews and monitoring of close out reports and identification of trends from audit regimes 
Management of asset integrity checks and defect process to maintain standards and ensure integrity of the network
Assure competency of the workforce in line with company policies and legislation; and provide support in training programme adherence 
Ensure delivery of projects in accordance with Safe Control of Operations (SCO), ensuring that works are delivered in accordance with relevant company engineering procedures and relevant Health and Safety standards.
Lead and embed positive safety culture and process safety within the team and partner to improve collective safety performance ensuring adherence to company policy, aims and objectives.
Drive understanding of regulatory requirements (RIIO) into engineering teams.
Travel around the Northwest is required – company car is provided.
Qualifications & Experience Required:
–         Degree or equivalent relevant experience and membership of professional body is preferable – or clear, demonstrable industry experience.
–         NEBOSH is desirable.
–         Project management experience.
–         Experience in developing, coaching and progressing capabilities of key operatives.
–         Leading and active involvement in implementing innovations and new processes.
–         Contract management.
Please submit your CV to apply.