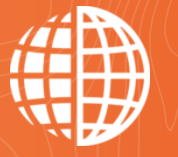 Subsurface Global
Job Description
SSG Drilling are currently recruiting for an experienced Environmental Advisor to support an ongoing scope of work in the UK North Sea.
The position would be a 12 month contract role:
Provides support to the Safety and Environmental Manager and other HSSEQ team members in ensuring the effective delivery of the Company's environmental strategy.
Ensures the environmental aspects of the Company's Management System are regularly audited and updated.
Acts as a key focal point for environmental issues for dedicated functions.
Builds and maintains highly effective relationships with the Offshore HSE Advisors and Medics, working closely with the HSSE Department to help bridge the off/onshore gap.
Advises on the implementation of current and emerging regulatory and Company Requirements.
Monitors compliance with permit conditions e.g. OPPC, ETS/PPC, chemical permits, radiation authorisations etc.
Provides input into the Company's EMS (Environmental Management System).
Contributes to ISO14001 certification and compliance activities.
Contributes to the preparation and delivery of the HSSEQ department plans.
If you are interested in making an application please click the "I'm Interested" button on this page.