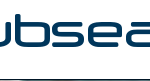 Subsea 7
Vacancy information

Subsea7 are committed to creating a diverse workforce and supporting their wellbeing.  We look to offer excellent career opportunities as well as providing a wide range of benefits, including hybrid working.

Our success and sustainability are only made possible by continuing to develop our assets and technology through innovation and collaboration, and importantly through the development and diversity of our people.  In simple terms, You Make the Journey Possible.

We are currently seeking an experienced Environmental Advisor to join us at an exciting time in Subsea7.   We recognise the importance of being actively engaged in tackling the challenges facing our environment and pro-actively promote environmental responsibility throughout our organisation.

The Environmental Advisor, reporting to the HSEQ Manager, is part of the Offshore Resources team which together manages all Subsea7 vessels, equipment and crew working on global projects.   The primary responsibility of the role will be to provide environmental advice on the technical and operational management of all fleet related matters.

The role will collaborate across multiple business areas within our Global organisation working with our vessel management teams, internal Energy Transition and Sustainability workgroups and to represent Subsea 7 when liaising with external stakeholders and third parties.

The current anticipated duration of the role is up to 24 months.  Candidates should demonstrate role relevant experience in their application along with their current right to live and work in the UK.

POSITION OVERVIEW

Role and Responsibilities

Provide support to Offshore Resources initiatives and reporting, including environmental objectives, sustainability programmes, carbon disclosure requirements, annual and quarterly board reporting.
Ensure compliance with all relevant international, national and Flag State legislation including the identification, planning and roll-out of all new environmentally related legislative requirements.
Maintain the fleet Environmental Management System (EMS) including mandatory vessel documentation and contribute to the development of the EMS and Safety Management System.
Lead and maintain ISO 14001 and ISO 9001 compliance for the fleet including monitoring and reporting of Clean Operations, International Marine Organisation and Flag State environmental data.
Monitor environmental performance, including participation in management reviews, initiatives and campaigns, advising management on areas where improvement is required or recommended.
Lead or participate in the investigation of environmental incidents.
Lead or participate in internal International Safety Management, ISO, vessel assurance and International Ship and Port Facility Security audits.
Lead or participate in supplier audits.
Provide support to internal and external stakeholders in relation to all fleet related environmental matters and global matters, where directed.
Be the primary contact for all marine pollution emergency response requirements, including maintenance of international and national systems.
Expedite closure of actions related to non-conformities, vessel audit findings and incidents.
Deputise for the HSEQ Manager, as required.
Act as support for the Designated Personal Ashore (DPA) and Deputy DPAs, as required, in support of Marine Compliance requirements

PROFESSIONAL QUALIFICATIONS / EXPERIENCE

Essential

Role relevant environmental qualification.
Membership of recognised professional body e.g. IEMA, CIEEM, EI or similar.
Qualified Lead Environmental Auditor with associated practical experience.
Demonstrable knowledge of current and forthcoming legislative requirements.
Demonstrable wide-ranging experience at an advisory level, gained within the global Marine and/or Offshore industry.
Practical understanding of relevant authorities, regulators, industry associations and bodies.

Desirable

ISM and ISPS auditing experience.

PERSON SPECIFICATION (EXPERIENCE/SKILLS)

Essential

Fluent in English with excellent communication skills, both verbal and written, and the ability to build and maintain strong business relationships at all levels.
Approachable, demonstrates credibility and can engage and influence at all levels.
Pro-active with a solutions-based approach, and the ability to challenge and be challenged, responding in a constructive, coaching manner.
Ability to demonstrate initiative and ownership, while contributing to team activities.
Flexible and adaptable to meet the evolving needs of a 24/7 global business.
Excellent planning and organising skills, accustomed to working within a multi discipline organisation.
Proactively devises, promotes and ensures adherence to HSEQ, Company and legislative requirements.
Accustomed to report writing and, when required, presenting.
Competent in MS Office, experience with data management systems would be advantageous.

Subsea7 are committed to creating a diverse workforce and we look to offer excellent career opportunities as you develop your skills and aspirations. 

Along with a wide range of benefits and a flexible working environment, employees can further enhance their work-life balance through our Remote Working Policy.