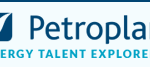 Petroplan
Senior Contracts Manager (North America)
Job Responsibilities:
Write, execute, and manage contracts with key installation suppliers, which include master subcontract agreements and staffing agreements for installation services (electrical, mechanical, pre-commissioning Installation labor, as well as full turnkey subcontractors, and material/rental providers).
Lead, build and grow the team, currently a team of 5 people.
Develop contract strategy based on internal policies and business requirements considering risk, scope, pricing, etc.
Develop and drive the execution of strategies for Installation supply for total best value, world class execution with compliance, safety, and quality as business imperatives.
Negotiate and execute full turnkey packages ranging from $1M – $40M, depending on the size of the project, ensuring protection with best risk-mitigated contracts.
Create and maintain relationships with suppliers' C suite level and serve as the singular point of contact for matters concerning contracts, negotiations, and claims.
Anticipate the needs of the supporting functions primarily installation teams to meet/exceed these expectations in a compliant manner.
Build a 3-year strategy for the Installation team and support the rapid growth.
Ensure timely and accurate supplier compliance with the commercial terms and conditions in the portfolio of contracts.
Work with business leaders to set contractual budgets, using the proper legal and financial terminology.
Continuously monitor contracts during execution phase, with weekly supplier updates and close tracking of running costs, and over-runs. Be able to work with controllers and the finance community on claims per contractual obligations.
Rapid fast development of Installation third party supply base that is competitive and compliant in the material handling and controls space. All suppliers (existing and new) require proper vetting and due diligence.
Develop and ensure tracking of meaningful performance key performance indicators (KPI) for Installation.
Guide, develop, and mentor the Installation commercial team in commercial contracting efforts to aid in their achievement of business objectives.
Perform value analysis to identify and implement cost improvements.
Support budget adherence within the functions.
Understand the capacity of suppliers and availability for services.
Forecast and record savings achieved.
Job Qualifications:
Bachelor's Degree required, Engineering, or Business
PMP certification preferred
8 years of experience in relevant contractual activities in similar industries, EPC, construction/installation, project type environment.
Expertise in commercial clauses with proven track record in complex contractual work.
Must be willing to travel as needed up to 25%.
About Petroplan
Petroplan is the trusted, specialist global Talent Solutions partner of choice for employers and professionals in the Energy sector. Since 1976, Petroplan has been here to help people like you make the most of the opportunities available and find the best fit for you as an individual.
Over 10,000 placements in more than 55 countries for over 550 clients across 65 disciplines.
In an industry where skilled and experienced professionals are increasingly sought after resource, we appreciate the true value of what you have to offer. What's more, we understand that different things are important to different people in today's world of work – it's about making exactly the right connections for you as an individual.
Our reputation for contractor and candidate care, understanding what makes you tick, and finding you the best match is second-to-none. We understand the industry inside-out and seek to understand YOU and your motivations in the same way. We take the time to evaluate your individual strengths, understand the most important things to you, and establish exactly what you're looking for from your next role.