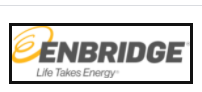 Husky Energy
Posting End Date:  Sept 19, 2021
Posting will expire at 11:59 pm local time.
On January 1, 2021, Husky and Cenovus combined to form a resilient integrated energy leader. Husky is now part of the Cenovus group of companies.
One of Husky's advantages is that we are an integrated oil and gas company. From exploration to development, production, refining and marketing, we've got it all! Combine this with a range of learning and development tools and an inclusive work environment, and you are well-positioned for a successful career at Husky.
We have training, mentoring and career development programs and resources to help you develop both personally and professionally – as an employee or a leader. We offer many internal leadership and business skills courses along with tuition reimbursement programs for qualified employees. Every year, a significant number of our employees are able to take on new roles within the company thanks to our strong focus on hands-on learning and development.
We are currently recruiting for an Ethanol Operator to join Downstream Manufacturing Operations at the Lloydminster Ethanol Facility.  Reporting to the Operations Superintendent, this position is responsible for the safe and efficient operation of all ethanol process equipment within the facility focusing on maintaining and maximizing throughput and product quality.
Work Environment:
Work schedule is comprised of a 12-hour shift rotating between days/nights including working weekends/stat holidays.  You will be required to work in a wide variety of conditions due to the nature of the operation (working at heights, in confined spaces, with noise, in extreme weather conditions etc.).
This position is located at the Lloydminster Ethanol Facility and relocation to the Lloydminster, SK/AB area is preferred.
Responsibilities
Work collaboratively with the Operations Superintendent, Sr Process Operator, Microbiologist, Process Engineer and Maintenance staff to minimize process upsets and outages, ensure on spec product and maximize throughput and efficiency
Interface with chemical, enzyme and yeast suppliers to improve plant performance as well as optimizing and troubleshooting the process

Interface with contract maintenance, turnaround and specialty contractors to ensure the safe and timely repairs and inspections of plant equipment

Direct truck drivers loading or offloading of materials in the process areas

Monitor the process and with guidance from the senior process operator, make adjustments as required to maximize efficiency and maintain product specs

Monitor the plant instruments and equipment. Create work requests in SAP for repairs as required

Complete required process and water testing and take appropriate corrective actions as required

Prepare plant equipment for maintenance work, following Husky approved policies and procedures

Complete and authorize work permits as per Husky safety policies

Troubleshoot plant operations for continuous improvement

Identify vulnerabilities affecting safety, on-stream factor and product quality.

Assist in the development of plant performance improvements

Participate in "HAZOP's" and "What-If's" as required

Review the daily orders as well as the standing orders, and ensure they are carried out

Ensure any environmental exceedances are properly reported

Assist with the development and upkeep of operating procedures

Comply with all Husky safety policies and assist with development of safe work procedures

Utilize and follow the Management of Change (MOC) process and all other safety related programs within the facility

Comply with all HS&E requirements in the performance of this Position's responsibilities
Qualifications
Must be legally entitled to work in Canada 

Minimum 4th Class Power Engineering Certificate

Must have a valid Class 5 Driver's License (experienced).   For this position you will be required to maintain a Class 5 driver's license, a satisfactory driving record, and adhere to the appropriate Company policies and guidelines. A driver's abstract will be one of the background checks requested in the Pre-employment Screening for the final candidate

Operations or maintenance related experience in an Ethanol Refinery or related fermentation process would be an asset

Working knowledge of MS Office and SAP would be an asset

Demonstrated competency within safety policies


 
Safety Sensitive
As this position has been identified as safety sensitive, employment of a final candidate selected for this position will be conditional upon successful completion of required pre-employment medical and drug/alcohol assessment.
Please note that pre-employment background checks are pre-conditions to Husky employment offers and must be completed successfully before you are confirmed to start with Husky.    
At Husky, we respect diversity and embrace an inclusive culture. We value uniqueness and different perspectives as they play a critical role in our success. To achieve this, individuals are selected based on qualifications, merit, and abilities and we encourage applications from everyone including visible minorities, Indigenous peoples, women, and persons with disabilities.
For information on Inclusion & Diversity at Husky, please click here.
Husky Energy is an integrated Canadian energy company headquartered in Calgary, Alberta.  The Company operates Upstream and Downstream business segments, with operations in Canada, the United States, China and Indonesia. 
Husky's balanced growth strategy focuses on consistent execution, disciplined financial management and safe and reliable operations.