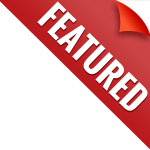 You will be mainly responsible for the audit processes of the company, including cash management, preparation of audit reports, planning, forecasting and budgeting, financial analysis, maintenance of a reliable system of accounting records and a comprehensive set of controls designed to mitigate risk, enhance the accuracy of the company's reported financial results and ensure compliance with accounting principles and IFRS.
Duties include:
Develops internal auditing process.
Implements auditing processes and operations across the business applying the same to the accounting & finance department ensuring accuracy, efficiency, reliability and effectiveness at all times.
Oversees the auditing processes and operations of subsidiary companies/partners especially transaction-processing operations, existing accounting policies and procedures, control systems, highlights audit flaws and issues.
Monitors the accounting department's implementation of his audit standards and provides feedback for revisions and improvement of existing processes by implementing strong audit control patterns.
Maintains a system of controls over accounting transactions and an orderly accounting filing system that he periodically checks
Investigates on transaction origination, manner of execution, highlights errors/omissions and intervenes where necessary for further analysis and gathers supporting evidence to present to the CEO
Introduces control systems and ensures audit controls are running smoothly
Issues timely and complete internal audit reports and coordinates the preparation of the corporate annual audit reports with the support of external audit firms
Recommends benchmarks and audit software systems to improve control quality for the accounting & finance department
Qualifications –
Master's degree in Finance/Accounting
4.2 Professional Certifications
Certified Public Accountant (CPA) / Chartered Institute of Management Accountants (CIMA)/ Associate/Fellow of Chartered Accountants (ACCA) or CMA
20+ years of experience with at least 10 years working in the
Middle East within a large oil & gas company, Storage Terminal or
maritime related organization, and at least 5 years managing
people.
YOU MUST BE AN ARABIC SPEAKER
Good English language articulation is necessary
Former Senior Auditor with any of the Big 4s, stable job profile with at least 5 years with each former position (no frequent job hoppers)
Dynamic and modern approach to managing auditing processes and experienced working as a member of management team
If you feel you can adhere to the above please apply