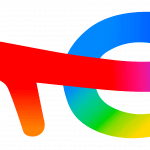 Total Energies
Job Description
TotalEnergies has created a new entity, OneTech, which combines all the corporate departments related to technical issues or R&D at our different segments (Exploration & Production, Refining & Chemical, Marketing & Services and Gas, Renewables & Power). With a 3,400-strong workforce, OneTech is split into three hubs: an Industrial Hub supporting the Company's expansion in gas, renewables, electricity and carbon emissions reduction, a Research & Development Hub which will pool all of TotalEnergies' research activities to anticipate the Company's transformation, by giving priority to the low-carbon mix and a Support Hub which provides expertise and technical support to the TotalEnergies affiliates and business units worldwide. By integrating all the Company's technical and R&D expertise in a single entity, OneTech becomes one of the pillars of TotalEnergies' transformation into a multi energy company.
 
TotalEnergies is looking for an Experienced seismic processing geophysicist. Whitin the Geophysics Imaging & Characterization department, you will contribute to the exploration & development effort and optimization of our assets through state-of-the-art subsurface imaging in challenging environment with complex overburden and subtle traps. You will work within the seismic acquisition and processing team in close connection with specialists of the Geophysics discipline: seismic acquisition, processing, imaging, AVO, Reservoir Characterization, monitoring, passive seismic and non-seismic methods. Your role will be primarily to supervise and perform processing projects, but you will be involved in acquisition projects too.
This position is in Pau.
As an Experienced Seismic processing geophysicist, you will:
 
Design & contribute to the definition of projects & scope of work in cooperation with our stakeholders

Perform hands-on signal processing & QC, and/or seismic imaging, of seismic datasets in terms of quality, deadlines, and costs

Supervise seismic processing carried out externally by various seismic processing & imaging contractors, optimizing quality, deadlines & costs and managing communication with clients

Manage multiple projects autonomously & simultaneously

Contribute to the evolution of the R&D tools with research teams 

Follow up & monitor technology evolution of contractor & peer/partner operations

Liaise with seismic acquisition colleagues & support operations ensuring optimum fit-for-purpose data quality is provided safely

Promote main results of your activity internally and externally at all levels

Contribute to Asset Team JV Partner meetings & workshops as requested / required.

Support, mentor & train (on-the-job) all junior members of the team.
The position holder, in cooperation with his Team Leader / Processing or Imaging Specialist, will also occasionally be involved in other activities: tenders, selection and following of contractors, improvement of methodological studies and knowledge management in acquisition and/or processing (market development and mentoring)
 
Candidate profile
Profile :
 
Diploma : MSc. Or PhD in Physics or Geophysics or any other relevant scientific disciplines with a solid base in Physics, Maths and Geology

A minimum of 6 years of experience in production (or R&D) seismic processing & imaging. Knowledge of acquisition & contractual procedures is a plus

Fluent in English, French nice to have
Metier
General Geoscience & Reservoir Responsab
Region, department, area
64 – Pyrénées-Atlantiques
Employment type
Regular position
Experience level required
Minimum 6 years, Minimum 10 years, Minimum 15 years, Minimum 20 years
About us / company profile
TotalEnergies, a broad energy company
TotalEnergies is a broad energy company that produces and markets fuels, natural gas and electricity. Our 100,000 employees are committed to better energy that is more affordable, more reliable, cleaner and accessible to as many people as possible. Active in more than 130 countries, our ambition is to become the responsible energy major.