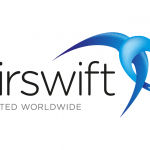 Airswift
Job description
Overview
Location –                                  FIFO from Perth, Western Australia
Duration –                                  Inital 1 Year Contract 
Responsibilities
Responsible for the planning and provision of all meals for exploration field teams and general cleaning of field camps located in regional Western Australia. 
Required Experience
            Meal Preparation 
Plan appropriate menu's ensuring a suitable variety is maintained for all meals whilst ensuring the timely ordering and delivery of supplies to the camps. 
Prepare meals as required to support the exploration team's activities. Meals required are: 

Lunch – selection of cold ingredients for staff to pack own lunches for the field. 
Evening Meal – Minimum 2 choices for hot meals plus a mixed cold selection and dessert. 
Cleaning 
Undertake cleaning of all common areas within the cmaps as required. 
Clean staff and contractor quarters (rooms) as required. 
Make up visitor rooms as required. 
Purchasing 
Assist with ordering (work with Field Assistants / Cooks) 
Maintain existing and revise purchasing procedures as the company business evolves, ensuring appropriate controls are in place. 
Ensure conformance to purchasing procedures. 
Quality and Innovation 
Emsire work quality meets specified standards. 
Initiate and establish procedures as required to ensure the efficient provision of meals and general support to the business's exploration programme. 
Equipment & Reporting
Ensure resources are correctly cleaned, maintained, safely operated and available as needed to meet schedule requirements. 
Complete appropriate reports of menu's and stock levels as required form time to time. 
Health, Safety and the Environment 
Ensure all work is undertaken in a safe and efficient manner, in accordance with statutory requirements, industry best practice and policies & procedures.
Ensure a strong focus on safety is maintained by participating in tool box meetings, completion of Job Safety Analysis and Take 5's on a day to day basis.
Maintain a clean and hygienic meal preparation and food storage area.
Maintain a high level of personal hygiene.
Qualifications: 
Experience in planning, preparation and serving of food in a camp environment. 
Previous remote exploration experience (desirable)
Current 'C' Class Drivers License (or equivalent) 
Current First Aid Certificate 
Candidates Must be Located in Perth to be Considered for this Position. 
Vaccination Requirements Apply for this Position.