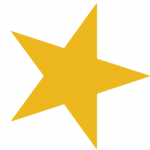 Seadrill
EXTERNAL REPORTING SENIOR ANALYST 
Reporting
To: External Reporting Manager
Location:  London

ABOUT SEADRILL
Seadrill is one of the
world's most modern offshore Deepwater drilling companies. Using
ground-breaking technology we operate in 15 countries across 5
continents, employing some 5,000 people representing 65 nationalities.
Our vision is to Set the Standard in Drilling. It's an ambitious goal.
And every single one of us has a part to play. Help us to keep
innovating, improving and maintaining the highest safety standards, and
we'll give you what you need to be your best too.
Diversity and inclusion are more than
words for us. Everyone is welcome—as an inclusive workplace, our people
are comfortable bringing their authentic whole selves to work. We
continue to build an inclusive culture that encourages, supports, and
celebrates the diverse voices of our people. It fuels our innovation and
connects us closer to our customers and the communities we operate in.
JOB SUMMARY
The External Reporting Analyst will be
responsible for the consolidation, analysis and preparation of the external
close processes and external reporting for group companies. The reporting
will primarily be under US GAAP. This role will prepare the primary
financials, with consideration of group accounting policies, and liaise
with area finance teams and shared service centre to resolve key accounting
issues.
The role is responsible for developing best practice reporting and
close process procedures and ensuring appropriate group accounting policies
are followed. This role will work closely with the
shared service centre and teams across the wider group, including Commercial,
Tax, Investor Relations and Treasury, to prepare the consolidation of the
monthly, quarterly and annual financial statements and supporting
notes.  
JOB SPECIFIC RESPONSIBILITIES
 – Preparing
the monthly and quarterly consolidation and financial reporting
processes for listed and unlisted groups reporting under US GAAP.
 – Preparing
the Group external financial reporting including primary statements
and supporting notes.
 – Key
contact for both financial reporting and systems assistance to the regional
teams and SSC to ensure group reporting  –  timetables are met, and can be
accelerated as required.
 – Review
submissions from shared service centre and discuss/resolve issues
where necessary.
 – Review
figures against other internal management reports, and with other
functions such as Tax and Treasury.
 – Working with the Finance
Systems Team to draft, test and implement changes to the Group
consolidation system (HFM) as a result of both changes in accounting
standards and continuous improvement initiatives.
 – Driving
improvements in Group Reporting processes.
 – Developing
Group accounting policies under US GAAP, and involvement in resolving
group technical issues.
 – Key
contact for the External Auditors.
 – Ad
hoc projects, requests and reporting tasks.
SAFETY AT SEADRILL
Our goal is to ensure that 'nobody gets hurt' whilst performing
their job. Everyone at Seadrill has a part to play in meeting our safety
commitment.
Through strong leadership and personal
responsibility from all employees, we take a systematic approach to
identifying, managing and preventing the hazards involved in our day to
day operations. Nothing is more important to us than the health, safety
and security of our workforce and the communities in which we operate and
behaving responsibly towards our shared environment. We are vigilant,
disciplined and always looking out for one another. We have developed and
embedded a strong safety culture onshore and offshore, fostered by all
employees, who each have a personal responsibility and the authority to
put an immediate stop to the job if they believe it to be unsafe.
Everyone at Seadrill is accountable for helping to build this culture of
care.


SEADRILL BEHAVIORAL FRAMEWORK
In Seadrill, setting the standard is not just about what we
deliver, but how we deliver it.
We co-created our Behavioural Framework
with our employees, where we identified four key competencies that define
our culture and help us to live our values. Our behaviours are embedded
in the way we work and support and guide us day to day:
 – Drive & Ownership
 – Change & Forward Thinking
 – Communication & Collaboration
 – Service Delivery
Click on the link below to view Seadrill's Behavioural Framework
Seadrill Behavioural Framework

KNOWLEDGE, SKILLS AND
EXPERIENCE
Essential
 – Strong knowledge and practical experience of interpreting and applying accounting standards
 – Experience with large multinational group consolidations and listed entity reporting
 – Strong technical, analytical and problem-solving skills with a track record of delivering high-quality deliverables to tight deadlines
 – Professional and confident communicator (written, verbal and presentational skills)
 – Detail orientated
 – Good time and project management skills
 – Determination to implement change and challenge current processes
 – Excellent IT skills, including a strong proficiency in Excel
Desired
 – US GAAP exposure

EDUCATION AND QUALIFICATIONS
Minimum Requirements
 – Bachelor / Master's Degree in a relevant
discipline with a Professional Chartered Accounting Qualification.
JOIN SEADRILL
We value our people and want to retain
them. So, we offer a competitive package built around an attractive base
salary and a range of benefits tailored to your location.
Join Seadrill. Own the Opportunity.