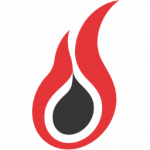 EOG Resources
<!–

–>

Responsibilities include receiving, sorting, and distributing all incoming/outgoing mail and overnight packages. Order, receive, and distribute office supplies to supply rooms. Audit delivered items with delivery invoices. Maintain postage and operation of postage machines. Distribute copy paper cases to designated areas. Stock refrigerators with beverages and maintain coffee machines. Proxy approve invoices for department or seek manager approval as required.  Assist with department moves/office churns. Assist in teardown/set-up of conference rooms for meetings. Assist in destroying confidential documents by operating a shredding machine. Assist in general maintenance of facilities and upkeep of company pool vehicles. Perform other related duties as assigned. May serve as a backup to the front reception area.
Job Description
Job Requirements
<!–

–>

Previous mail room and maintenance experience is preferred. A high school diploma or GED is required. Basic computer skills required. Heavy lifting (50 lbs.) will be required. Good communications skills and ability to work with all levels within the organization.  Overtime will be required.  Limited travel to field offices.  Willingness to support and be a team member. Valid TX driver's license required.

Position will be filled at a level commensurate with experience.

EOG Resources is an Equal Opportunity/Affirmative Action Employer including Veterans and Disabled.