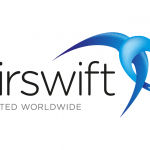 Airswift
Job Reference
1183239
Location
Midland , Texas, United States
Industry
Oil & Gas – Onshore Oil
Function
Engineering & Design
Job Type
Contract
Date Added
January 6, 2023
Our client, a major Oil and Gas company, is looking for a Facilities Engineer to work on an initial 1-year contract in Midland, Texas.
The Facilities Engineer will provide technical support to operations for surface facilities within Permian Basin. They will be assigned to a field area in the Permian Basin and will be responsible for operations support and project execution (Brownfield and Greenfield projects).
Operations support includes facilities surveillance, troubleshooting and debottlenecking. Design and execution of brownfield projects to optimize the facilities.

Project execution includes self-performing design and procurement. Work closely with construction organization to build and commission facilities. Ensure work is being executed in accordance with company specifications, company standards, and regulatory requirements. Projects are typically initiated to mitigate a safety risk, address a regulatory need, increase capacity or reduce downtime of the facility.

Engineer will use surveillance tools in order to facilitate decision making. (i.e., Excel, Tableau, SEEQ, etc).
Job Responsibilities:
Provide surveillance and operations support for existing and new facilities in the Permian Basin; actively engage field operations staff – dedicating time in the field (avg 8 days/moth).

Manage multiple facility projects. Engineering support will include options analysis/selection, design, AFE management, procurement, review, construction support, commissioning support/start-up and post start-up modifications.

Work safely and help identify and mitigate process design, construction and operational SHE risks

Design, procure and support construction, startup and operation of new and/or modified production facilities.

Evaluate/ comment work performed by 3P companies to insure that the work is being executed in accordance with Company specifications, standards, and regulatory requirements.
Skills and Qualifications:
Bachelor of Engineering in relevant discipline required (i.e., Chemical, Mechanical, Electrical Engineering or related engineering)

> 3 years of experience. Mechanical or process background with hands on experience either designing, operating or maintaining common surface facility components such as piping, vessels, tanks, pumps, compressors, etc.

Knowledgeable in fundamentals of facilities design such as fluid hydraulics, piping design, fixed and rotating equipment design, operation and maintenance, control systems or materials/ corrosion.

Ability to organize, prioritize and coordinate multiple projects and initiatives simultaneously

Ability to work in a fit-for-purpose environment; standards/design commensurate with lower, onshore complexity

Ability to work independently as well as work in a team environment with numerous disciplines

Experience on (or eager to learn) data analytics to streamline surveillance and reporting.
Preferred Knowledge and Skills:
Software proficiencies: Spotfire, SEEQ, Microsoft projects, MS Powerpoint, SCADA.

Small / medium projects management and execution capabilities

Strong analytic and communication skills