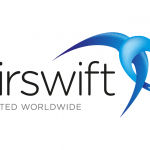 Airswift
Job description
Our major client in Oil & Gas industry is seeking a SWD Operator to work within their facilities located in Pecos, TX for a 12-month assignment (subject to extension).
Summary:
The Water Operator will be responsible for operation and maintenance of water gathering pipeline, injection pumps, skim oil, and the operation of multiple facilities.  Work environment is out-of-doors in conditions including high wind, dust, ambient heat and cold, and noise.  Position will report to the Waterfield Midstream Operations Foreman.
Job Responsibilities:
Ensure the safety of work practices, procedures and compliance with environmental regulations.
Respond to SCADA alarms promptly and ensure facilities are operational at all times.
Daily communication between operations team and Foreman.
Operate, monitor, and control process levels, temperatures, pressures and flows in a safe and efficient manner.
Coordinate and perform proactive maintenance duties required to maintain operations and regulatory compliance.
Generate facility daily operation reports, facility balancing, and skim oil movements.
Required Skills:
Previous oil and gas industry and/or salt water disposal or municipal water handling experience strongly desired. 
Self-motivated, strong work-ethic, and capable of working effectively with minimal supervision.
Ability to work in a team environment and with other personnel.
Ability to prioritize daily work based on operational requirements or timeline.
Ability to work in a fast-paced environment and handle multiple tasks at once.
Excellent verbal and written communication skills required.
Basic computer skills including proficiency with Microsoft Word and Microsoft Excel required.
Work Schedule: 8 days on/ 6 days off