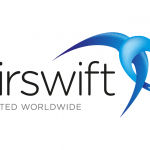 Airswift
Airswift is working with one of our major oil & gas clients to find a Field Business Technician to join their team in a 1-year assignment in Eckville, AB.
currently looking for a Contract Field Business Technician to join our team in Eckville, AB.
Reporting to the Sr. Field Business Technician, this role is designed to assist with the ongoing day to day administrative requests originating both internally and externally.
The incumbent works independently to carry out most duties, uses experience and judgment to make decisions and has a solid knowledge of the technical and work responsibilities of the department and the business unit objectives.
This position is located at the Eckville office and residing in the area is a requirement.
Responsibilities:
Key communicator within the department ensuring information is distributed to employees utilizing Outlook, MS Teams, SharePoint, bulletin boards, etc. in a timely and effective manner.

General department administration including, preparing and/or creating correspondence, reports and procedures, develops/updates spreadsheets, prepares presentations, creating communication plans.

Develop and maintain relationships with other departments to effectively manage various items such as: Information Technology requests, processing invoicing/Requisitions.

Maintain, troubleshoot, and initiate service requests for office equipment as well as replenishing supplies for equipment.

Update and distribute procedures, monitoring guides, org charts, handbooks, and manuals as required.

Complies with all HS&E requirements in the performance of this Position's responsibilities.
Qualifications:
Must be legally entitled to work in Canada.

Minimum high school diploma or GED program is an asset in the role, but not a requirement.

An Administration or Business Diploma from a technical school or Community College would be preferred.

Candidates with commensurate experience and training (min 2 years will be considered).

Proven ability to multi-task – managing multiple tasks with several priorities/deadlines.

Experience in an administrative role would be an asset, oil and gas experience would be preferred.

Demonstrated proficiency with Microsoft Word, Excel, Outlook, etc. Experience with SAP would be an asset.

Strong aptitude for detail, disciplined work ethic and the ability to take initiative as well as to accept direction.

Extremely professional, and confidential

Ability to work collaboratively in a multi-disciplinary team.

Advanced interpersonal skills such as tact, diplomacy, communication (both verbal and written), and conflict resolution.

Ability to work independently in a fast-paced, varied and diverse environment with constantly changing priorities.

Monday to Friday role, 7:30am to 4:30pm daily