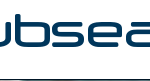 Subsea 7
Vacancy information

Who are we looking for?

At this exciting time in the offshore renewables industry, Seaway7 are building our Foundation Installation Delivery (FID) team and are looking for Field Engineers FID to act as a bridge from the offshore execution to the onshore support teams.

We are looking for engineers who:

want to make a difference from the design engineering to offshore execution, working in both onshore preparation and offshore execution
are fascinated with the learning that each offshore experience can bring, but also capable of sharing and multiplying knowledge with others
are innovative, bringing original ideas and creative thinking
are restless to find better performance
are ambitious and goal seekers
want to leave a personal mark on Seaway7 (#ourway), the industry and wider society

What does the role involve?

The successful Field Engineer will have the opportunity to get involved in all foundation installation scopes allocated to a specific heavy lift vessel, working on a variety of projects and interfacing with different project stakeholders. Responsibilities include but are not limited to:

Be the owner of the vessel standard task plans, ensuring they are updated to achieve the highest level of performance
Be a key element of a quick Lessons Learned process, learning from each experience all the time
Develop deep knowledge of the vessel and mission equipment capabilities

Contribute to improving operational HSEQ performance

Bring ideas for new improvements focused on the defined vessel, project and company objectives
Have your say on new engineering designs, ensuring the effectiveness and feasibility of the proposed design
Pro-actively support fellow team members, which may include some supervisory responsibilities
Commitment to both an offshore and onshore rotation to provide the link to the FID team.
Expectation will be that the Field Engineer will undertaken 5 weeks working in the office, 5 weeks offshore and 5 weeks field break. 

What do you need to have?

You should be degree qualified at Bachelor level or equivalent in engineering,
Previous offshore / foundations experience would be preferred however,  the Field Engineer position is an opportunity for engineers with some experience to learn and develop their capabilities in renewables and broaden their career journey.
You will be a strong communicator and integrator, comfortable conversing in English, both verbally and in writing.
You will be willing to learn and develop your skills, operationally and within engineering and using new company digital systems
Passion and ambition to make a difference and with a positive growth mindset

Who are we?

Seaway 7 is a global leader in the delivery of fixed offshore wind farm projects, supporting developers to bring sustainable, renewable energy to the world through the construction of fixed offshore wind farms.

What do we offer?

Career Development – The Field Engineer FID will have the opportunity to work onshore and offshore, developing a unique knowledge of engineering and process in conjunction with practical operations. The position allows for multiple potential career paths, including onshore within the FID group and offshore within the offshore crew.
A Sustainable Future – Seaway 7 have been committed to the evolving renewable energy sector for over 10 years. As the energy sector continues to evolve, we look to play a proactive role in developing these markets and ensuring that we are at the forefront of energy transition
Competitive Benefits – We offer a highly competitive remuneration and benefits package

Seaway7 are committed to creating a diverse workforce and we look to offer excellent career opportunities as you develop your skills and aspirations.

Interviews will take place and positions will be filled on an ongoing basis. We encourage those potentially interested  to submit their application in a timely manner to ensure consideration.