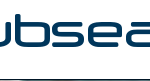 Subsea 7
Vacancy information

At Subsea7, we take pride in being recognised globally as a leader across the Energy Industry.  For 5 decades our people have delivered over 1,000 projects in all water depths across our energy hubs and we continue to do so, adapting and evolving in an ever-changing world. 

Our sustainability and ongoing success are only possible through innovation, collaboration and the development and diversity of our people, assets, and technology.  By joining Subsea7, you become part of a team of people who everyday 'Make Incredible Things Happen'.

POSITION OVERVIEW

The Field Joint Coating Senior Engineer will define and specify field joint coating systems in line with client requirements and will follow subcontractor's activities from qualification to production on-board Subsea7 vessels or work site. The field Joint Coating Senior Engineer will be involved on projects and tenders, and potentially R&D projects.

The role will be based out of our Old Kilpatrick, Glasgow office or Suresnes, Paris on an initial 6 month basis.

KEY RESPONSIBILITIES 

Promotes and ensures compliance with the PG Production Team philosophies and commitment to Subsea7 vision and values
Works with minimum supervision
May have responsibility for a team or assist with the supervision of a larger team, organising workload and providing leadership, supervision and mentoring
Expected to provide a positive contribution towards the improvement of work methods and activities within the department

Supports Tender Submissions

Supports PG tendering teams during the preparation of tender submissions and negotiations
Assists in identifying technical solutions and prepare technical qualifications for bid to meet client enquiry
Develops an accurate estimate of time, resource and materials
Leads the identification of risks, with supervision if necessary

Manages the delivery of Field Joint Coating projects

Establishes coating requirements in accordance with applicable specifications, codes and standards
Prepares specifications, scope of work and all documentation related to the field Joint coating activities,
Reviews and clarifies offers received from subcontractors,
Follows subcontractors, reviews documentation, assists to qualifications activities at Suppliers facilities and reviews mobilisation activities (all around the world),
Leads FJC start-up activities on worldwide production sites and follow production activities.
Monitors and drives performance of subcontractors,
Leads in developing and implementing effective risk management solutions
Ensures effective communication is maintained with clients and other departments
Ensures safety is taken into account at design stage and operational stage
Assistance to Supply Chain Management

PROFESSIONAL QUALIFICATIONS / EXPEREINCE

Degree qualified in Materials Science (preferably polymers) or equivalent materials experience with relevant experience in subsea pipeline coating engineering
Alternative equivalent acceptable qualification and relative experience
Demonstrates the ability to manage interfaces with multi projects and functions in a multicultural environment

PERSON SPECIFICATION

Shows commitment to and promotes PG Productions Team HSEQ policies
Assumes accountability for delivery of FJC objectives
Communicates effectively and articulately at all levels, internally and externally
Excellent leadership skills, motivates teams and delegates work scope effectively ensuring objectives are maintained
Develops a culture of excellence
Is risk focused
Demonstrates good analytical skills when decision making
Demonstrates effective forward planning and awareness of overall company objectives
Demonstrates professional approach when representing PG Production Team
Builds and enhances relationships with clients and subcontractors
Manages interface effectively
Develops and builds effective working partnership within PG Production Team Management
Lead commitment to continuous improvements

Subsea7 are committed to creating a diverse workforce and we look to offer excellent career opportunities as you develop your skills and aspirations.

Along with a wide range of benefits and a flexible working environment, employees can further enhance their work-life balance through our Remote Working Policy.