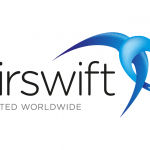 Airswift
Our major client is seeking a Construction Lead to work within their facilities located in Carlsbad, NM for a 12-months assignment (subject to extension).
Summary:
Lead sites in the State of New Mexico for the NMED Ozone Precursor Rule Project brownfield installations and start-ups. The Project Lead will be responsible to ensure the site is ready to mobilize before starting construction, site HSE and quality. The Lead will provide quality assurances checks, verify mechanical completion, approve the pre-start site review (PSSR) on site, support commission and ensure all document are available and turned over to Operations. The Role will go to 8/2024 and beyond based project need and performance.
Responsibilities:
Lead site HSE at assigned Sites in accordance with the company's HSE Manual and the Contractor HSE Management System
Lead site as the PIC per the HSE Manual
Perform standdowns or interventions on HSE/Quality/Security/Contractor Personal
Assure an approved company's Ground Disturbance Procedure and Pad Limit spacing is followed.
Project Lead shall ensure the schedule is tracked.
Cost & Schedule: Monitor the contractor's schedule daily and manpower counts and sign daily T&M tickets.
Assure adherence to Inspection Test Plan (ITP) and ITRs. Completed and signing by the contractor* Review site RFIs before they are submitted to COP engineering, assure RFI work is completed as planned.
Lead WorkPacks on site and Redlined prior to PSSR
Lead site shutdowns within the agreed durations and provide detail not meeting the planned duration to stay on-track.
Train Operations specialists and MSOs on new installs and or arrange Training with Supervisor
Optimize more efficient, better equipment for cost saving and better operability.
Approve WorkPacks and visit site prior to site construction crews mobilize to ensure site readiness as WorkPack details.
10+ years working Permian Projects sites Leading crews.

7+ of working as a lead in brownfield projects as a lead with a contractor or leading a contractor.

Degree is a preference but not required.

Apprentice or Master level trades license in New Mexico/Texas preferred but not required.

Instrumentation and Electrical knowledge preferred.