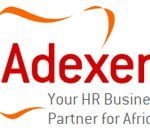 Adexen
Job Introduction
Adexen was mandated by a large Oil & Gas Company to recruit a Field Sales / Service Engineer (Valve & Actuation) for its operations. The position is based in Port Harcourt, Nigeria.
Responsibilities
Responsible for achieving Company sales goals by focusing on the management of existing customers, development of new opportunities, furthering strategic markets, and developing strong and rewarding internal and external customer relationships.
Work under moderate supervision and guidance, functions as the principal relationship manager to the customers by aligning customers' needs with Company's product and applications engineering, customer service, and marketing efforts.
The Engineer reports to the External Sales Lead (Valve & Actuation).
Write up concise and value-based sales proposals. Participate in the development and implementation of strategic Sales Plans to break the market trends.
Evaluate the potential risks that could pose to the company regarding new opportunities.
Identify ways to meet and exceed sales and service target to improve revenue.
Accountable for the establishment and management of a new business arm and maintenance of old business relationships.
Prospect without leads and work with multiple customers at the same time.
Reply to all customer enquiries in a timely and accurate manner.
Conduct professional presentations of new proposals and respond efficiently to all sales enquiries.
Work closely with the company's operation officer and sales team.
To identify opportunities to bid for and acquire new projects and participate in proposal preparation.
Design market research strategies that comply with business objectives.
Develop and implement brand awareness and sales strategies.
Actively involved in decision-making process together with technical staff and management decision makers, facilitating execution of the sales process.
Support in repair and testing of various valves, including but not limited to ball valves, gate valves, butterfly valves, safety relief valves, etc.
Perform disassembly, cleaning, inspection, measuring, reassembly and testing of valves at Company facilities and client locations.
Follow all schematics and documented procedures in accordance with all Quality Control and standards that apply to the job.
Thoroughly complete all calibration and documentation associated with testing and repairs.
Travel to job sites and adhere to all site safety and performance requirements.
Responsible for the safety of self and others including reporting of all work-related injuries, near misses, equipment damage and unsafe acts as soon as practicable to supervisor or senior technician
Desired Skills and Experience
Bachelor's degree in Engineering or its equivalent in any discipline.
Master's degree is an added advantage.
Minimum 7 years of experience in Valve & Actuation sales and service role
Experience in working within the Oil & Gas Sector will be considered an important advantage.
Prior work experience showing increasing levels of responsibility with a focus on operations in a fast paced and entrepreneurial environment
Strong communication, interpersonal, customer service, and sales skills.
The ability to relate technical information to non-technical customers.
Excellent technical and problem-solving skills.
We thank all applicants however only those selected will be contacted.