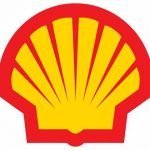 Shell
Responsibilities
Support Field Telecoms operations across SMEP onshore and offshore offices and production facilities (where relevant):
Ensure availability for all non-legacy and legacy telecoms systems in managed facilities, in line with applicable OLA/SLAs – should have working experience with all or most of key systems like troposcatter systems, microwave systems, Emergency response systems, UHF/VHF systems, DC power systems, crude loading/ESD systems, aviation communications systems, aviation lighting systems, etc.
Ensure right security accesses are provided to telecoms shelters and spaces in outstation facilities
Ensure that corrective maintenance jobs at managed telecoms facilities are carried out within specified OLA, based on incident/fault reports/logs; ensure resolution within OLA (and SLA with the vendor, as appropriate)
Supervise the planning of PM schedule wrt SMEP telecoms assets; ensure scheduled preventive maintenance plans are carried out on time across all operational facilities; ensure compliance to planned schedule (at agreed intervals for all active facilities); ensure close-out in SAP without MIE compliance issues
Assign resources to coordinate configuration management of all installed telecoms systems; management of the inventory of telecoms assets (ensure all telecoms assets are registered); effect decommissioning of redundant assets, evacuation from site and deregistration from asset register; follow through asset disposal processes (as appropriate)
Ensure assigned staff performs site visits to assigned facilities; document visit details and identified issues in Livelink. Recommend solutions to the identified problem
Manage integrity of assets; ensure governance processes and physical state of systems in managed telecoms facilities are in top conditions; ensure MFI (mgt facilities inspection) report outcomes are excellent (>90% compliance); ensure assigned staff document visit details and identified issues; review recommended solutions to identified problems and ensure timely close-out of MFI action items
Ensure good coverage for support of the tower management landscape – integrity checks, maintenance, painting, etc.
Ensure proper handover of ALL new telecoms projects within managed facilities – liaise with internal Landscape service manager, in ensuring all technical details are assessed and managed.
Provide steers to contract holders; supervise the management of HSE audits for all active contracts
Requirements
Up to 10 years of professional IT/Telecoms and technical experience. Oil industry experience is preferred
Wide exposure to a variety of technical and business environments including but not limited to IT – preference for candidates with additional business degrees (MBA etc) and good (Cisco) network overview and certification (at least CCNA level).
A key part of the job is to deliver user support & consultancy and see that improved & new business tools are effectively adopted. This will involve frequent user contacts, demonstrations, preparing and consulting Responsible for identifying new features for IT Telecoms 
Must be able to independently evaluate key business/commercial problems and to initiate and carry through on technical solutions that others did not see Must successfully interact with experts from other disciplines The requirement to stay aware of who the key players are, what is happening in the business and, in particular, what the key business problems are.