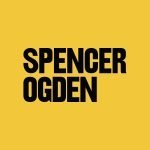 Are you a skilled and motivated Process Technician? We have an exciting opportunity for you to join a leading owner operator. We are seeking multiple reliable and dedicated Process Technicians. You will be on one of Australia's leading and best mine sites in the country. Apply now before all spots are snapped up.
Responsibilities:
Perform visual inspections to identify faults, housekeeping and conduct minor maintenance activities to ensure the normal running of the fixed plant and conveyor system
Technicians are assigned to and rotate through the various areas of the fixed plant spending a period of 2 days – 1 week in each area.
A technician's assignment to an area is dependent on what equipment they have been passed out on. These areas include.
Primary & secondary crushers, rock breaker, screen houses, sample labs, stock yards (reclaimer, train load-out, stackers) and sample stations
You may be required to operate the water cart, front end loader, forklift, skid-steer loader, skip trucks and tip trucks. Operation of these vehicles is dependent on a current HR licence & pass out.
Benefits:
Permanent room: No modelling, all contractors' permanent rooms (other than B2B). You can leave your things there. Also have baggage lockers.
Potential to go perm: For the right candidates after a 6-month period.
Site travel: Bus leaves 5:30 AM, bus then leaves at 6PM in the afternoon.
FIFO days: DS fly Wed, fly out Wed afternoon, NS Wednesday morning, work that night, fly out the morning of the following Wednesday.
Airline: Alliance and Virgin, air points on both.
Travel paid / lunch breaks: 12 hr days, paid 30 min lunch.
The outstanding facilities at the FIFO village include.
Several fully equipped gyms
Swimming pool
Squash courts
Netted cricket pitch
Tennis and basketball court
Recreation room including a pool table, darts, table tennis, TV and DVD player.
All rooms at the village have their own ensuite bathroom, television, refrigerator and air-conditioning.
How to apply:
If you are passionate about the mining industry and enjoy working in a challenging yet rewarding environment, this is the perfect opportunity for you. Join the team and contribute to their success in delivering top notch work in and around WA.
We are working directly with the hiring manager and have responses from the client within a few days of submission. To apply, please click the apply button or send your updated resume and a brief cover letter highlighting your relevant experience and qualifications to shaun.leabeter@spencer-ogden.com.