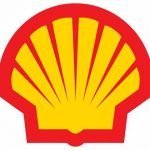 Shell
Where you fit in
The position is a development position for a graduate (e.g. from the dual studies programme or externally recruited) or equivalent in order to start a career in Finance with an assignment in Finance in the Business.
Finance Advisors serve as the face of Finance for opportunities or challenges prioritized based on value and risk. They are responsible for the delivery of Finance capability required to support a set of clearly defined business outcomes across multiple activities/assets.
This position lies in Trading & Supply (T&S) in the heart of the DACH Downstream business and provides Finance support to the Products and Operations teams across Germany, Austria and Switzerland.
T&S Products optimizes the DS Hydrocarbon Supply chain. It runs a world-class Global commodity trading business, balances supply and demand of hydrocarbons from the refinery whilst delivering a competitive supply chain to the marketing Businesses. This means selecting the best possible outlets for products (CO), the direct sale & purchase of products with third parties (Commercial Fuels) & optimization of the supply chain logistics. One of the key challenges going forward is to transfer the fuels business into a sustainable low carbon business for the future.
It requires collaboration with the business, Finance Operations and other stakeholders in a complex and virtual environment. The job requires excellent communication with the various stakeholders, including senior management.
What's the role?
Over the course of the assignment, the incumbent will undertake a variety of activities/opportunities that are assigned by the Pool (Finance) Manager based on Value/Risk (e.g. control frameworks concerns, performance management system issues, large investments, complex contracts) depending on the requirements, of the specific activity:
Deliver the full suite of Finance support (including tax, treasury, accounting and structuring) autonomously and coordinate the involvement of CoEs above pre-agreed thresholds
Independently ensure that a proper functioning control framework is in place and that risks are properly understood, reflected and managed
Independently ensure value and risks are made transparent and understood in both decisions making and in performance management
Ensure a fit for purpose performance management system is in place
In activities where FO and Business act together to deliver, lead/initiate structural improvement projects and leaves the accountability for delivery with the accountable people (the Finance Advisor is explicitly not acting as an ad hoc fixer to mitigate process performance issues)
Brings new proposals of high value activities to the Pool Manager who decides on the resource allocation. For example (in initiating digitalization projects and acting as a connector between FO and the business)
Actively look for opportunities to reduce non-value adding Finance activity ("demand management")
Maximize use of Finance Operations in delivery of processes
What we need from you?
Finance Advisors demonstrate/have/develop:
First expertise across the spectrum of Finance competences
Ability to gain the confidence of various internal and external parties building on strong knowledge and understanding of the business drivers, value and risk
Maturity and authority to decide when to involve CoEs and effectively play the independent Finance role
Problem solving mindset with the courage to ensure professional financial rigor is applied to commercial decision-making process and risk management bringing analytics and insights to the table
Project management skills and flexibility given the support across multiple activities/assets
Ability to rapidly understand the specific business or function context for which activities in the pool concept are linked to
Bachelor or Master's Degree in Business Administration, Economics, Finance or Accounting.
Demonstrated analytical skills, ability to understand complex structures
Fluent in German and English language