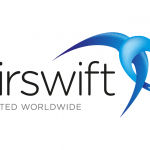 Airswift
Job description
Our major client is seeking a Fluid Technician to work within their facilities located in Barstow, TX for a 6-month assignment (subject to extension).  
Job Responsibilities:
Can use Echometer equipment to perform diagnostics on Rod pump wells. They need to be fluent in interpreting dynagraph cards and fluid levels using the Echometer TAM software paired with their wireless and wired diagnostic equipment.

Automation familiarity for rod pump POC/ VFD is a must for setting run parameters to efficiently operate and produce rod pump wells.

Must be able to manage their time and get through their daily/ monthly tasks without being directed or supervised.

Will communicate with corporate staff regularly.

Handle the logistics of scheduling pumping unit relocations, coordinating sheave changes/ motor swaps and other jobs done by electricians.

Overtime is required at times as well as some heavy lifting of objects up to 50lbs.
Required Skills:
High School Diploma or equivalent

Microsoft excel proficiency is a must along with the ability to use a computer and learn new software.

Familiarity with down hole equipment is a plus.

Some electrical and wiring experience is a plus.

Basic process flow and oilfield operations is a must as safety is our number 1 priority. (Former Lease Operator type experience)
Work Schedule: 10 days on/ 6 days off