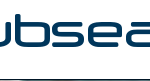 Subsea 7
Vacancy information

We are looking for a FRC Treasury Associate to join our team in our Westhill office on a 12 month contract.

What you can expect

Our FRC Treasury function is a fast paced, global transaction team who work together to ensure we pay our people and suppliers on time, efficiently and accurately.  If you share our values – safety, integrity, performance, collaboration, innovation and sustainability and you are friendly, positive, accurate and consistent – you can expect to make a lasting contribution to a critical business function. This role has the potential to lead to further opportunities within Subsea7 after the initial contract period.

What you'll do

Reporting the Treasury Accountant, you will have responsibility for processing payments in the online banking platforms, allocating customer receipts, bank reconciliations and bank administration tasks.  You will work closely with the banks, the Accounts Payable team, Regional Finance teams, Group Treasury, and other internal departments on a regular basis to resolve receipt or payment queries.

You will be expected to follow processes and become the country banking expert for the legal entities you are responsible for.  You will demonstrate accuracy and a genuine curiosity to learn about global banking transactions and remain vigilant of potential fraudulent transactions. 

Main Duties & Responsibilities

Running and reviewing the Payment Proposal Listings
Input and review of manual payments into the bank and once approved booked into accounting system
Timely preparation of bank reconciliations, providing accurate analysis of outstanding items
Reviewing the bank balances daily on the banking system comparing it to SAP to ensure all transactions are recorded including all intercompany transactions
Regular contact with project accountants to facilitate the collection of due debts and accurately booking receipts
Daily review of team mailbox to ensure proactive responses to queries
Other ad hoc duties as required which may include cover for other team members

What you need

You need to be enthusiastic and enjoy working as part of a team.  You will have a desire to understand and follow processes and use this knowledge to resolve issues that arise.

Ideally you will have previous experience within a Banking or Accounts Payable function, or alternatively this role would suit a recent graduate looking to get experience in a finance role.

You must be able to demonstrate a high level of accuracy, attention to detail, ability to prioritise work effectively, and work together with your team mates to ensure all tasks are completed by the deadlines.

You will be able to demonstrate a focus on customer service so being able to understand and investigate queries from the Subsea7 business and then communicating the status and conclusions of these verbally and in writing is a critical skill.

Experience of working with SAP or a similar ERP system and online banking platforms would be preferred but not essential. You will have excellent Microsoft Office skills including Word and Excel.

It will be exciting, busy and varied so a 'hands-on, sleeves-up' approach is a must. You will work closely with the whole FRC team to deliver a trusted, reliable global banking service.

What do we offer?

Career development – with access to a range of learning and development opportunities, as well as being part of a culture that encourages growth and development
Flexible working – lots of our people work flexibly in different ways. Whether it's hybrid, part-time of flexitime working. We can't promise to give you exactly what you want, but let's have a discussion to see how we can make it work.
Enhanced maternity/paternity leave/adoption leave
A fantastic benefits package – which includes a generous holiday allowance, pension scheme, discounted health and wellbeing packages, electric car salary sacrifice scheme and more.

Who are we?

We are Subsea7, a global leader in the delivery of offshore projects and services for the energy industry. We make offshore energy transition possible through the continuous evolution of lower-carbon oil and gas and by enabling the growth of renewables and emerging energy.

At Subsea7, we are looking for people who think differently. We want people who can bring new ideas and who are willing to take on challenges that will enable us to make a positive impact on a global stage.

In turn we will lift you up and encourage you to go further.  Onshore or offshore, embark on a journey of opportunities, continuous learning and development.

Start your journey with us today.

An environment where you can thrive

We recognise that having a diverse team makes us a better, smarter team. Diversity is something we value and regard it as key to our success.

We encourage new ways of thinking and celebrate our wide range of skills that help us continually challenge the status quo and inspire innovation. An inclusive and diverse environment fosters creativity, improves decision-making and introduces new ways of thinking.

Our people are at the heart of what we do at Subsea7 and we are committed to creating an environment where everyone can thrive. Fair employment practices, fair treatment for all individuals and equal opportunity on the basis of merit are the foundation of how we work and develop together.

What happens next?

If you would like to apply for this role, simply click the Apply button found on this page.  

You may be prompted to set up a profile with us. It's quick and easy to do.  Or, if you have already created a profile with us, simply log in and submit your application.

Here are 3 top tips to help you submit a successful application:

Make sure your CV is up-to-date and highlights the transferable skills and experience you can bring to this role.
We would encourage you to include a cover letter as part of your application. It's your chance to tell us why you would be a brilliant addition to our team.
Take your time with your application and check there are no errors such as spelling mistakes.

Once you have submitted your application, we will be in touch as soon as possible with next steps.

To find out more about Subsea7 visit our website here.

You can also follow us on our social channels Linkedin, Facebook, Twitter, and YouTube.