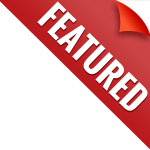 Petrogap Oil and Gas Limited
Job Description
Act as the point of contact for visitors and manages the interface between customers, clients and staff in person and via the use of technology and other means of communication.
Answer incoming telephone calls, assist callers, take messages, provide information, and make community referrals and direct calls to staff, route incoming paperwork to appropriate staff.
Maintain a safe environment by monitoring security system and using good judgment in contacting appropriate personnel needed.
Provide accurate information regarding vendor application procedures, waiting lists, vacancies and qualifications to both callers and walk-in-clients.
Maintain a professional and personable demeanor while working with colleagues, management and support staff.
Update and maintain client information and program tracking.
Requirements
B.Sc graduates awaiting NYSC / Undergraduates / NYSC members
0 – 1 year relevant work experience.
Must reside in Lagos; close proximity to the Victoria Island
Must possess good communication and interpersonal skill.