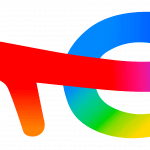 Total Energies

[*]
https://krb-sjobs.brassring.com/TGnewUI/Search/home/HomeWithPreLoad?partnerid=30080&siteid=6558&PageType=JobDetails&jobid=2003921
<!– ngIf: bFromTalentSuite && bLoggedIn && bresponsiveCandidateZone && tgSettings.BellIcon.toLowerCase()=='true' && !(isNonProfileAllowed || AnonymousLoginType=='ByPassGQLogin') && (standAloneGQ

<!– ngIf: ShowJobAlert && bLoggedIn && (Applied || (ApplyDifference
SINGAPORE-FRASERS TWR(SGP)
Job Description
Accounting – operational
Month-end closing activities, including entering Manual journal entries, and performing various calculations (Interest, provisions, DD&A).
Perform accounting daily operations.
Perform monthly trial balance review.
Prepare consolidation package and reconciliation with reporting.
Prepare monthly, quarterly and annual Financials Statements, including analysis of the results.
Ensure a clean and timely filing of financial reporting.
Prepare balance sheet accounts reconciliations and understand the accounts activities.
Assist with the Internal, External, Tax and JV audit.
Ensure detailed compliance with internal controls and procedures, and SOX controls in particular.
Identifies, analyses, verifies, interprets and processes financial transactions and data.
Prepare assigned data for internal reporting purposes.
Assist in development and implementation of new policies/processes, methods and procedures designed to improve the efficiency of the financial reports and controls.
Responds to inquiries from the Director of Finance, Accounting Manager, and other finance and companywide managers regarding general accounting, special reporting requests and alike.
Collaborates with the other department to support overall department goals and objectives.   
Work on special projects as assigned.
Accounting – strategy & methods
Comply with the accounting KPIs
Meet financial accounting objectives
Comply with the accounting methods, policies, and principles
Transversal Finance processes
Perform SOX controls to prevent or detect a material misstatement timely and ensure they are operating as intended or consistent with Accounting and Internal Control Bulletins
Assist in Internal, external, JV and Tax audits
Follow company policy and procedures
Candidate profile
Bachelor's Degree in accounting, Auditing, or Commerce, is required. ACCA or related finance qualification will be advantageous
10 years or more sound experience in a similar role, preferably in an Oil and Gas environment
Accounting knowledge of generally accepted Accounting/ Auditing including E&P accounting experience and SOX knowledge
Advanced computer skills on MS Office, accounting software and databases. Advanced excel skills in managing and analyzing large volumes of data  
Analytical and problem-solving skills
Ability to influence at peer level
Strong written and verbal communication skills, along with the ability to communicate with a variety of internal and external stakeholders
High attention to detail and deadline oriented without sacrificing accuracy.
Ability to interact effectively with managements and staff at all levels.
Ability to multi-task and to work collaboratively as part of a multi-culture and multi-disciplinary team.
Region, department, area
Singapore
Employment type
Regular position
Experience level required
Minimum 10 years
Employer company
TotalEnergies EP Singapore Pte. Ltd
Branch
Exploration and Production
About us / company profile
Give your best to better energy and make the commitment with Total. With over 500-plus professions in 130 countries, we offer high safety and environmental standards, strong ethical values, an innovation culture and wide-ranging career development. Be part of the global team whose mission is already shared by 100,000 employees: to make energy better each and every day.
[*]