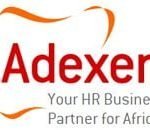 Job Introduction
Adexen was mandated by a multinational Oil & Gas organization to recruit an experienced General Manager for its subsidiary in Nigeria. The position is based in Lagos.
Responsibilities
Operational and Contractual activities of the Company
Coordination with all Base and Project Managers for the day to day operations.
Review and finalise all plans and schedules for the various phases of the work. Checks resource requirements and availability
Establishes the researching requirements of the Project including material, manpower and equipment.
Monitors progress against the plan and highlight the deficiencies to Managing Director.
Reviews the effect on schedules of any external influences, including those under the direct control of the Customer
Reviews changes to the scope of work and to ascertain the effect, which these will have on the work plan. Recommends any changes to operational strategy, which may be beneficial considering these changes; Manage potential claims
Collect and analyse all Site/Area costs information
Supervising the preparation of all invoices to Customer
Supervise the Pre-qualification and Bidding activities.
Review and annotate the documents comprising the Contract and advise all Departments upon compliance with the provisions of Contract.
 Maintain and enhance relations with Customer contractual, Project Control and Subcontract management staff.
Advise on and assist in negotiations and finalisation of the documentation of Subcontracts.
Manage relationships with partners/vendor
Co-ordinate General Operational Activities
Design strategy and set goals for growth
Control budgets and optimize expenses
Ensure employees are motivated and productive
Desired Skills and Experience
Bachelor's degree from a recognised University, preferably in Engineering
Master's degree is a plus
Certification in Project Management is a plus
Minimum 15 Years of experience in Oil & Gas in senior position such as GM / MD / Operations Manager / Senior Project Manager within an international corporation
Large O&G projects management experience is required
Art of implementation to oversee the operations of team effectively
Management capability
Inspiration; As the head of a team or subset of groups, all working together to fulfill one definitive goal.
Effective Communication to put channels in place to facilitate inter- and intra-departmental communication.
Focus, must be goal-oriented in order to withstand challenges and distractions
Innovation: review and analyse the success of current operation model.
Previous experience in Africa is a plus
Multicultural working environment
We thank all applicants however only those selected will be contacted.