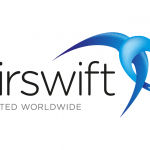 Airswift
Job description
Geophysical Monitoring Specialist Service
Location: Pau with field trips near Pau + trips to be considered abroad for the participation in certain congresses + consortium monitoring
Contract: 12-month Contract from December 2021.
 
Recruitment Partner: Airswift               
Account Manager: Amy Spink
Key words: Geophysical Monitoring, GIS, Land Surveying, Hydrography, Geomatics
Context & Environment
As part of its research and development activities, our business seeks a service of year on geophysical monitoring in the context of CO2 capture and storage.
Tasks to be performed:
State of the art on the theme "use of optical fibres for geophysical monitoring (active and passive) of CO2 storages".
State of the art on the subject of "artificial intelligence for seismic processing".
Monitoring of field operations linked to an internal pilot project aimed at acquiring microseismic data.
Imagine, define, and organize new seismic acquisition campaigns as part of this project and that would help us make progress on future ways of monitoring the various impacts related to CO2 injection.
Benchmarking of optical fibre data processing methods, adaptation of existing methods existing systems and development of new dedicated methods. Identify key partners in the implementation of these treatments.
Assistance in the management of the R&D project portfolio and consistency with the CCUS strategy, monitoring of certain our consortia.
Knowledge catalyst and capitalization with our teams "Seismic acquisition, Micro-seismic" and R&D.
Expected Deliverables
Weekly activity report
Minutes of meetings on the subjects monitored
Archiving of datasets in the project's disk trees
Reports on analyzes carried out + PPT + archiving of results
State of the art report on the use of optical fibres for the acquisition of induced seismicity + PPT
Report on State of the art of real-time processing of optical fibres acquired in continuous time + PPT
Training sessions and Workshops on specific subjects with our teams
Technical Requirements
Expertise in Geophysics specialized in seismic acquisition and processing (active / passive)
Expertise in Optical fibre acquisition and processing operations
Expertise in Seismic processing, signal processing
Expertise in Python and MATLAB
English and French language
Previous experience in CO2 and R&D is desired
The next step
We have an exceptional team in place, and we are pleased to be able to appoint a further person to our growing business. We are aware that you may not 'tick all the boxes', but if you believe you can genuinely offer some valuable skills and experience to our business, please in the first instance contact our recruitment partner Airswift, and the account manager Amy Spink.