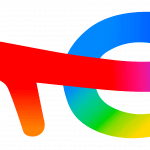 Total Energies
OUR INTERNSHIP 
Our 12 week Summer Internships, based in Aberdeen, are a great opportunity to get a taste for working at TotalEnergies and get hands on experience within your field of interest. The programme's design is multifaceted, ensuring that you receive the opportunities and support needed to develop on a personal and professional level. These include learning workshops, networking opportunities, training sessions and if operationally viable, a site visit. 
During the programme you will have an 'intern supervisor' to keep you right. They will make sure that you are well looked after, understand your tasks, and encourage your learning and development. You will leave us having had a great experience, with an enhanced knowledge of the energy industry. Give your theoretical understanding a practical application – gain experience far beyond a textbook! 

ABOUT US
TotalEnergies is a global, multi-energy company and we produce and market energies including oil and biofuels, natural gas, green gases, electricity, and renewables. Our 105,000 employees are committed to better energy that is more affordable, more reliable, cleaner, and accessible to as many people as possible. Active in more than 130 countries, our ambition is to become the responsible energy major, signified by our ambition to reach Net zero by 2050.  We've been present in the UK for over 50 years and employ more than 2000 people in the country.   
You too could be part of this journey.  Our company's founding values – safety, respect for one another, pioneering spirit, standing together and a performance-minded approach – are at the heart of everything we do. These values help shape our company culture that is characterised by inclusivity, accountability, agility, innovation, and respect.  
As a TotalEnergies Intern, you will be joining our Exploration & Production Branch to help play a part in our journey to net zero.  
THE POSITION  
The position offered is in the Culzean geosciences team as a geophysics intern. The Culzean field has been producing since 2019 and is the highest producing field in the UKCS (Nov 2022). The project offers the opportunity to be one of the first interpreters of the first 4D survey acquired for the Culzean field in 2022. The 4D OBN survey acquisition and processing sequence are state-of-the art and the interpretation of it will form the part of an updated overburden risk assessment for the Culzean field. The aim is to assess potential risk to existing well stock from geomechanical failure and the associated HSE and production impacts.  
Some of the activities you will be involved in will include: 
Interpretation of any 4D effects in the overburden, including FWI (Full Waverform Inversion) response. 

Integration with other data including, 4D DAS VSP, pressures, log responses, geomechanical models etc.  

Study could involve forward modelling of geomechanical model using R factors and comparison with observed 4D.