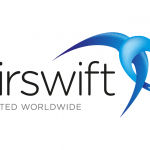 Airswift
Job description
GIS Specialist
Key Skills: GIS, Geotech
Location: Client is based in Denmark.
Contract: This contract is 12 months, 
Salary / Package: Competitive salary. Please note this role can only be worked on a PAYE basis. 
Recruitment Partner: Airswift               
Account Manager: Amy Spink
Keywords: GIS, ArcGIS, ArcGIS Pro, 3D GIS, Offshore Wind Farms, Geophys, Geotech,
Our business
Our client, a leading offshore wind developer, is recruiting for an GIS Specialist to support them on a temporary basis.
Key Responsibilities:
Fulltime GIS specialist for GIS support for our Offshore wind farm projects in the US Mid Atlantic area
Work includes GIS support for all of our engineering functions, Permitting, Geophys, Geotech and many more depending on what is going on at a given time in the project.
GIS task includes data management, database clean up, data mining, visualization and analysis both with desktop and in our online portal.
Requirements:
Highly skilled in the ArcGIS platform including ArcGIS Pro, ArcGIS online, working with Enterprise databases (SDE) and 3D GIS.
Prior experience with GIS support for offshore wind farms, environmental work, offshore cables or geophys surveys are a benefit. Knowledge of offshore wind farm development in the US is also a benefit
The next step
We have an exceptional team in place, and we are pleased to be able to appoint a further person to our growing business. We are aware that you may not 'tick all the boxes', but if you believe you can genuinely offer some valuable skills and experience to our business, please in the first instance contact our recruitment partner Airswift, and the account manager Amy Spink.