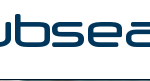 Vacancy information

Graduate Engineers – Seaway7- 2024

 

We are Seaway7, a diverse group of team players, change makers and leaders in the delivery of fixed offshore wind projects. What we do makes a difference to our planet and the future, by bringing sustainable, renewable energy to the world.

 

Our Seaway7 Graduate programme is now open for our Leer Office. Our Leer office has a key focus for offshore cable installation and you could be a part of this expert team.

 

If you are ready to take your first steps into an engineering career, this could be a fantastic opportunity for you. Put your knowledge into practice and develop your skills through a blend of formal training and on-the-job development, including opportunities to work offshore. All whilst to contributing to an efficient and sustainably energy supply for the future.

 

Our Graduate Development Programme

 

Launch a rewarding career in renewable energy, addressing some of the globe's largest offshore fixed wind projects.
Benefit from mentorship, team up with a diverse group, and undergo hands-on training from detailed design to offshore work.
Our Leer office is key to our endeavours, providing extensive cable experience to our offshore wind projects.
Our Graduate Programme typically takes two years to complete, and this is just the beginning of your career at Seaway7.  Begin this transformative journey with us in September 2024.

 

What you will be doing

 

Our Graduate Programme will support you with both on and off-the-job development, which will expose you to a variety of engineering experiences and elements of project execution, spanning from detailed design engineering to opportunities working offshore.
As a Graduate within Seaway7 you will be supported by experts, exposed to a variety of experiences and elements of project execution.
Seaway7 provide an environment which promotes and supports the development of broad business skills and technical knowledge which enable graduates to work effectively within our global organisation.
Developing your technical and non-technical skills by attendance at courses, through site visits / field trips and in your day-to-day job.
Under direct supervision you will assist with producing deliverables, which may include design calculations and analysis, reports, specifications, and procedures.
You will be supported to consolidate your engineering knowledge, including working knowledge of design codes and standards, legislative requirements, and current best engineering practice-with a keen eye for safety.
You will address design parameters and problems, and develop and implement solutions.

 

What you will bring to the team

 

It's the commitment and enthusiasm of our people that gives us our energy to create change and make an impact for the future. And we want you to bring your personality, skills and experience, powering us to be leaders in offshore wind.

 

You should possess an engineering degree in a subject such as Mechanical, Electrical, Civil, Structural, Marine/Naval Technology, Subsea Engineering or a similar field.
Embody our values: Safety, Performance, Integrity, Collaboration, Sustainability and Innovation.
A passion for technical innovation and comprehensive problem-solving.
An inclusive team player with the ability to lead initiatives independently.

 

 

What we can offer you

 

We offer the opportunity to create a future to be proud of, for generations to come. Whatever the role, wherever the location, everyone plays a part.

 

And when we say everyone, we mean everyone. Because we believe that it's our team spirit that makes us special. Whether we're getting stuck in, overcoming a challenge, or celebrating a success, we always do it together.

 

Alongside this, we're continually creating the environment for you to be at your best – in and outside of work. This includes:

 

Career development – access to a range of learning opportunities, as well as being part of a culture that encourages growth and development.
Flexible working – everyone has commitments, responsibilities and passions outside of work. With a range of patterns available including hybrid,or flexitime working, let's discuss how we make time for what matters to you.
A holistic benefits package – we pride ourselves in offering a wide range of benefits that support your financial, emotional, and physical wellbeing. This includes different allowances (inc holiday & Christmas allowances), company paid pension scheme, Hansefit- membership, and more.

 

The next steps

 

To apply for this Graduate programme, simply click the 'Apply' button found on this page.

 

You may be prompted to set up a profile with us. It's quick and easy to do. Or, if you have already created a profile with us, simply log in and submit your application.

 

Here are 3 top tips to help you submit an application:

 

Make sure your CV is up-to-date and highlights the transferable skills and experience you can bring to this role.
Include a cover letter as part of your application. It's your chance to tell us why you would be a brilliant addition to our team.
Take your time with your application and check there are no errors such as spelling mistakes.

 

 

Once you have submitted your application, we will be in touch as soon as possible with next steps.

 

To find out more about Seaway7, please visit our website.

 

You can also follow us on our social channels, LinkedIn, Facebook, Instagram and YouTube.