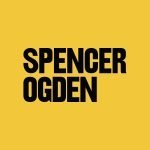 Position: HD Fitter
Company: Spencer Ogden
Roster: 8-6 (with flexibility)
Type: Contract to Permanent
About Us: Spencer Ogden is a leading staffing agency specializing in providing top-notch talent to various industries. Our client, which is a Tier 1 Mining company, is at the forefront of the mining industry, known for its innovation, safety standards, and exceptional work environment. As a HD Fitter working through Spencer Ogden, you will have the opportunity to contribute to the success of a prominent player in the mining sector.
Key Responsibilities:
Conduct maintenance, repairs, and inspections on heavy-duty mining equipment such as excavators, dump trucks, loaders, and dozers.
Diagnose mechanical and electrical issues, troubleshoot problems, and perform necessary repairs to ensure optimal equipment functionality.
Collaborate with the maintenance team to schedule and execute preventive maintenance tasks.
Comply with safety regulations and company policies to ensure a safe work environment for yourself and your colleagues.
Keep accurate records of maintenance activities, work performed, and parts used.
Qualifications and Experience:
Relevant trade qualification as a Heavy Duty Fitter or Diesel Mechanic.
Previous experience of 3 years working with heavy equipment in the mining or related industry.
Proficiency in diagnosing and repairing mechanical, hydraulic, and electrical systems.
Strong understanding of safety protocols and best practices within the mining sector.
Ability to work independently and as part of a team, with excellent communication skills.
A valid driver's license and any additional certifications required for the role.
Experience working on CAT Dump Trucks
What We Offer:
Competitive hourly rates.
Opportunity to work with cutting-edge mining technology and equipment.
Ongoing professional development and training to enhance your skills.
Collaborative and supportive work environment.
Chance to make a significant impact within a Tier 1 Mining Client's operations.
If you are ready to take your career to the next level and contribute to the success of our Tier 1 Mining Client, we want to hear from you! Apply now by sending your resume to padraig.odonoghue@spencer-ogden.com .
Spencer Ogden is an equal opportunity employer. We encourage applications from candidates of all backgrounds and experiences.
Join us in shaping the future of the mining industry! Your expertise as a HD Fitter can make a difference. Apply today!