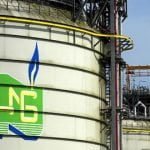 Nigeria LNG
We operate from five offices spread across different locations. Our liquefaction plant is located in Bonny Island and the corporate Head Office in Port Harcourt, Rivers State, Nigeria.
We are an Equal Opportunity Employer, and all employment decisions at NLNG are based on business needs, job requirements and individual qualifications after competitive assessment.
Head, Intelligence, Investigation and Strategy   (CSS/2022/001)
The Job: To manage all security investigations and the cycle of intelligence activities and operations, including analysis and production of early warning reports on specific security threats that may impact NLNG assets and operations company-wide.
Location: NLNG Corporate Head Office, Port Harcourt, Rivers State.
The Person: To be eligible to apply for the Head Intelligence, Investigation & Strategy position, the right candidate should:
• Have obtained a university degree in any of the Social Sciences or the Arts, with 10-12 years post-graduation experience with a minimum of 5 years experience in the intelligence department of any of the Government Security Agencies.
• In addition, a minimum of 3 years experience in the required function in a reputable organisation, especially an Oil & Gas company, would be an added advantage.
• The candidate should also be able to demonstrate proficiency in Information Technology.
• Possession of relevant professional certifications such as Certified Protection Professional (CPP), Professional Certified Investigator (PCI) or equivalents will be helpful.
Behavioural Competencies Required:
• Good communication Skills
• Personal Effectiveness and Problem Solving
• Negotiation Skills
• Innovation and Digitalization
• Strategic and Motivational Leadership
• People Management.