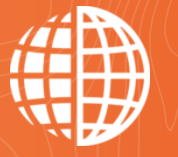 Subsurface Global
Job Description
SSG are currently working with an International E&P Operator helping to support their ongoing operations in the Middle East.  
We are presently recruiting for a Head of Planning to support the company as they look to establish a new department within the organization. This is a live-in residential position. 
Responsible for scheduling and coordination of all operational activities 
Ensure these are carried out to meet the requirements of the asset, company and local government legislation 
Responsible for  range of business critical tasks
Owner of both 90 day plan and 5 week look ahead
Ensuring that all planned and corrective maintenance is effectively scheduled to meet requirements 
Taking into account the activities in the asset plan and associated vendor requirements
If you are keen to make and application for the role please click the "I'm Interested" button on this page.